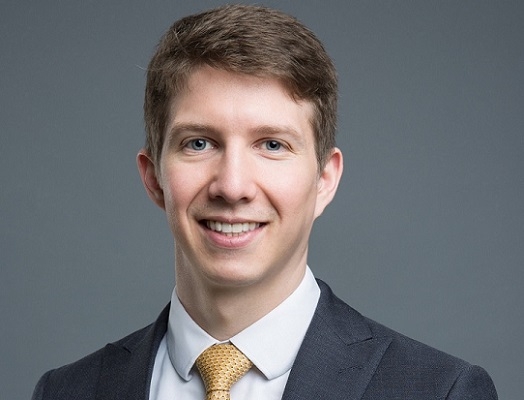 Middlebury Institute graduates discuss where they are working today, how the Institute helped them get there, and what advice they'd give to current and future MIIS students.
My name is Bryan Herbert and I graduated with an MA in International Trade and Economic Diplomacy (ITED) from the Middlebury Institute in 2020. My language of study was Chinese and I specialized in Trade Compliance. I interned with the Enforcement and Compliance division at the International Trade Administration (Washington, D.C.), and now I am a senior consultant at Deloitte's Global Trade Advisory (Washington, D.C.).
Network, Network, Network!
An alum from the ITED program helped me secure my internship with the International Trade Administration, and that role, above all else, helped me land my current job. If there is one piece of advice I would give current students, it's that it's never too early to start networking and looking for your summer internship or your full-time job. Many students are employed before they graduate.
Classes and Guest Speakers
In addition to my internship, there were a few classes that helped my career; chiefly, the strategic trade controls class and the import compliance class. We also had a guest speaker series on export controls with agents from the California field office of the Bureau of Industry and Security (BIS) that was particularly informative.
My name is Loren Hall, I'm a graduate of the International Trade and Economic Diplomacy degree. Currently employed as a trade and logistics officer with the Global Alliance for Trade Facilitation. The job that I'm in now is absolutely what I wanted when I went to graduate school.
The Suez Canal is what experts, like Professor Wei Liang of the Middlebury Institute, refer to as a choke point, and the world witnessed what happens when a choke point suddenly closes completely. Another global choke point on Liang's radar is the Malacca Strait, off the coast of Malaysia. Popular Science spoke to Professor Liang who teaches in the MA in International Trade and Economic Diplomacy program about these choke points.
Learn how to create a résumé that gets seen by recruiters and increase your chances of getting an interview. MIIS alum Celina Souffrant has worked at Google and Facebook and is now a career coach. She shares tips that have helped hundreds of her clients land their dream roles at major tech companies and global nonprofits.