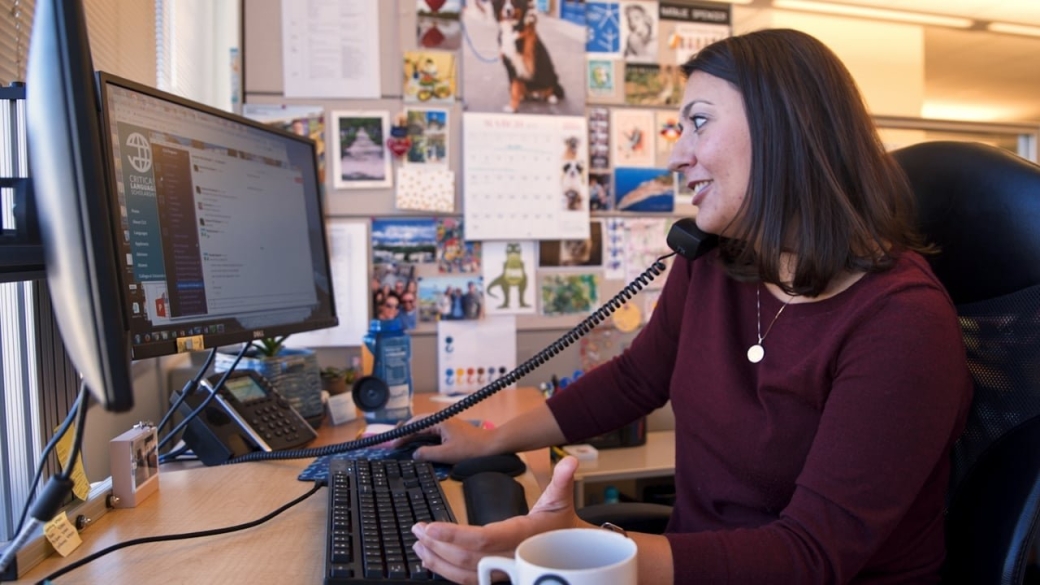 Middlebury Institute graduates discuss where they are working today, what it was about the Institute that helped them get there, and what advice they'd give to current and future MIIS students.
Critical Language Scholarship Program
The Critical Language Scholarship Program is a study abroad program for U.S. students funded by the U.S. Department of State.
We send about 550 students abroad each summer to learn languages that are critical to national security, to U.S. economic prosperity, and to helping American students go out and be competitive in a more globalized workforce.
From Study Abroad to a Career
Like many students who studied abroad, I was really interested in trying to find a way to make a career out of that experience. I looked into what skills that might involve, and I realized that it really is a professionalized field that needs a special skill set. The Middlebury Institute was a way for me to get that.
The International Education Management program, and lots of programs at the Middlebury Institute, are really focused on connecting theory to practice, which is about getting to know the field, understanding the work, and coming out with solid skills that employers see as valuable. And two days before I graduated, I applied for a job and was hired!
International Education
The field of international education was pretty unknown to me when I decided to go to the Middlebury Institute. All I knew was that I saw a job posting for a study abroad advisor. I read it, and it was the first time that I really connected with a job description.
We live in a globalized world, and I think the power of international education goes beyond students, goes beyond administrators. It really does have that capacity to change the world. Now I'm in this field and doing what I never knew I always wanted to do.
In this video, Katherine Punteney, chair of the MA in International Education Management, talks through the six types of graduate degrees in international education: the focus of the curriculum, the approach to teaching and learning, and the most common career trajectories.
The second edition of the Middlebury Institute faculty and student publication Case Studies in International Education includes twenty new thought-provoking studies.
While there's nothing like making a first impression in person, with the right preparation you can turn a virtual career fair into real-life job opportunities. Here are six ways to maximize the increasingly popular virtual career fairs.