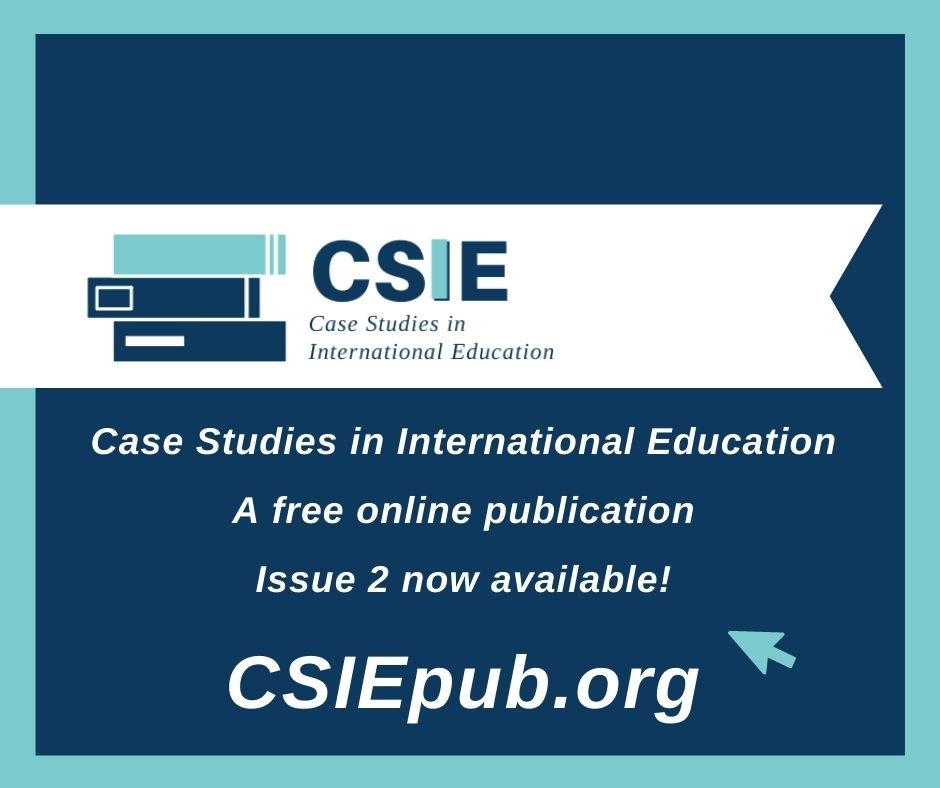 The second edition of the Middlebury Institute faculty and student publication Case Studies in International Education (CSIE) includes twenty new thought-provoking studies.
Launched last summer, CSIE is an open-access online publication offering insights and analysis in the field of international education. It was developed by International Education Management Program Chair Katherine Punteney in collaboration with Alexandra Roman MAIEM '20, and Carisa Crittendon MAIEM '20. Punteney worked on the second issue with current student Elly Vogt MAIEM ´21.
The publication is designed for use by professionals and graduate students, shares Punteney and adds and that this new issue "offers 20 thought-provoking case studies." The publication explores complex issues of ethics, cross-cultural issues, crisis management, student support, and more. Authors include four Middlebury Institute alumni: Allie Olvera MAIEM '15, Amy Marcus MPA-MAIEM '18, Peter Seilheimer MAIEM '16, and Kathleen Hyland MAIEM '18 and four students graduating on Saturday in the Virtual Winter 2020 Commencement along with Roman and Crittendon, Sara Caplan MAIEM '20, Beth Magyar MAIEM '20, Thi Nguyen MAIEM '20, and Sayre Weir MAIEM '20. 
Punteney is already looking ahead to the second volume in the spring, and international educators are invited to submit cases.
Middlebury Institute students Carisa Crittendon and Alexandra Roman partnered with Professor Katherine Punteney to launch a new publication dedicated to Case Studies in International Education.
Professor Katherine Punteney, founder of the Middlebury Institute's International Education Management Program has published a new textbook on principles and practices of the field of international education.
 
MIIS Students in the International Education Management program (IEM) spend their final semester working with organizations in the international education field. We spoke with Aleena Yunuba Hammack '20 who is participating in a practicum with Camp Fire, a nonprofit organization with a 110-year history of inclusive youth development.