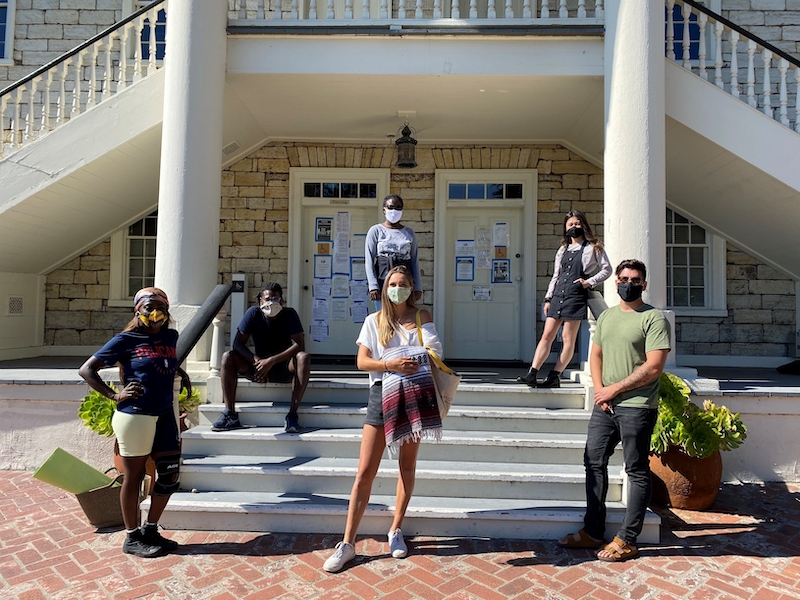 Middlebury Institute students in the International Education Management (IEM) degree program share how they have overcome challenges to continue their professional development during a global pandemic.
In the fall semester of 2020, 34 Middlebury Institute of International Studies at Monterey students will participate in semester-long immersive learning programs, working virtually with organizations around the country and the globe.
MIIS Students in the International Education Management program (IEM) spend their final semester working with organizations in the international education field. We spoke with Aleena Yunuba Hammack '20 who is participating in a practicum with Camp Fire, a nonprofit organization with a 110-year history of inclusive youth development.
Middlebury Institute students Beth Magyar MAIEM '20, Kathryn Murata MAIEM '20, and Thi Nguyen MAIEM '20 joined International Education Management professor Katherine Punteney to lead a workshop at the NAFSA Region 12 Conference in Pasadena, CA in November 2019.