Graduates of the International Policy and Development degree and MPA degree find rewarding careers around the world in development, education, democratic governance, and human rights organizations, as well as program design and evaluation.
Alumni in the Field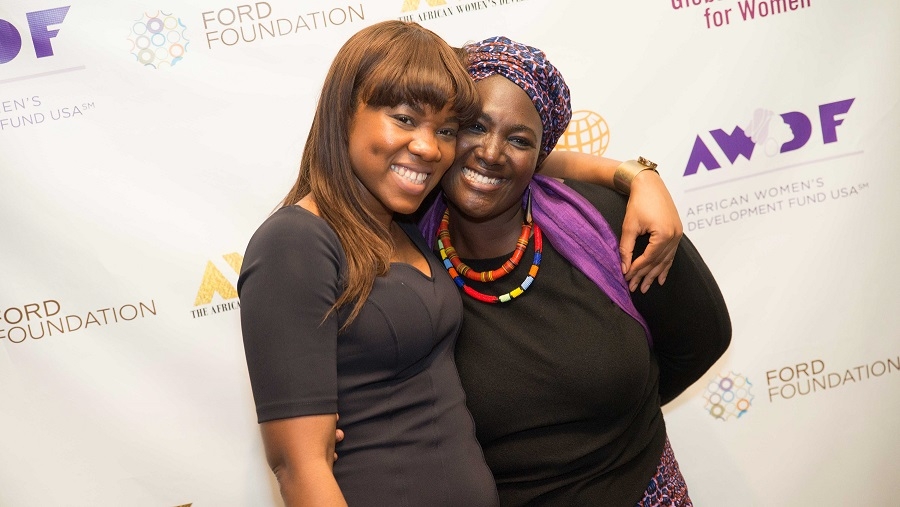 April Danyluk
Current Employment: Senior Consultant, Booz Allen Hamilton (Honolulu, Hawaii)
Employment at Graduation: Independent Consultant, JLO Consulting, LLC working with the Center for Civil-Military Relations, Department of Defense (Remote)
Institute Immersive Learning: DPMI Certificate in International Development and Social Change (Washington, D.C.)
Institute Advantage: The joint degree in public administration and international education management neatly aligned with my professional goals. I appreciated the small class sizes, accessible professors, and pedagogical focus on practical skill building and client-based projects. The amazing alumni network is wide-ranging and well connected, and it has served me well. The Institute prepared me to be a professional.
Expertise: The intersection of education, peace building, and security cooperation
Lizzie Falconer
Current Employment: Global ERP Readiness Specialist, Catholic Relief Services (Baltimore, Maryland)
Employment at Graduation: International Development Fellow, Catholic Relief Services (Lilongwe, Malawi)
Institute Immersive Learning: Washington, D.C. Career Exploration Spring Break Trip
Institute Advantage: The support of faculty and staff was critical to becoming a Catholic Relief Services Fellow and now full-time staff. Professors and advisors went above and beyond: meeting with me weekly, editing my résumé and cover letters, and having last-minute Skype sessions to prepare me for interviews. I would not have gotten where I am without them. I would also point to the Middlebury Institute network—I was able to connect with many alumni who gave me their time and answered my questions.  
Expertise: Business development, facilitation, and capacity building
Wesley Laine
Employer: A global top 10 law firm
Location: Paris, France
Institute Advantage: Policy Analysis with Professor Jeff Dayton-Johnson, International Law with Professor Warren Small, and other rigorous policy courses. Group work on case studies with brilliant classmates from various backgrounds.
Expertise: Financial institutions regulation and enforcement
Story: From Haiti with Love
Onaba Payab
Employer: American University of Afghanistan in Kabul
Location: Kabul, Afghanistan
Institute Advantage: Career consultation with professors at the Institute helped me grow professionally.
Expertise: Sustainable development
Story: Leading from the Front
Claire Potdevin
Employer: Timor-Leste Ministry of Finance
Location: Timor-Leste
Institute Advantage: I took general courses, which gave me a broad view of theoretical and practical challenges in the world of development, and core courses on policy evaluation and assessment tools, which I still use today. I applied firsthand what I was learning in class to real-life issues, including a "water challenge" competition to solve the water shortage in Monterey. I also worked directly with a social change NGO in San Jose. The Institute gives students the chance to take a first step in the professional world while still in school.
Expertise: Public policy planning (with a focus on public financial management policies), and performance monitoring and evaluation
Story: Dispatch from East Timor
Monique Rao
Employment: UNICEF
Location: Phnom Penh, Cambodia
Institute Advantage: There was definitely no way I could have gotten my position with UNICEF if I hadn't earned my degree from the Institute. It was Institute Professor Akaha who suggested I apply for internships in Cambodia so that I'd be eligible for the Freeman Foundation Award, which I ended up getting. The Institute course work prepared me for a position at UNICEF Cambodia as an evaluation intern. There, I did work such as program evaluation; leading capacity development; and proposal writing for international development, women's human rights, social sector needs assessment, and social asset mapping. I've used elements from each of my Institute courses in my current position.
Jorge Silva
Employment: Deputy Chief of Staff for Jacky Rosen (US Senator from Nevada)
Location: Washington, D.C.
Institute Advantage: The range of people who choose the Institute—the tremendous diversity of backgrounds and experiences—is what made my time there meaningful. They helped me understand issues from different points of view. I gained valuable knowledge about how policies are developed and the consequences they carry. This wealth of insight combined with a knowledgeable faculty helped me process complex concepts and be able to communicate them simply to a diverse group of people.
Expertise: Communication
Careers
This information is compiled from surveys of the Classes of 2011–2016 and refers to the first job after graduation (unless otherwise stated).
LOCATION
Afghanistan; Argentina; Azerbaijan; Belize; China; Dominica; El Salvador; Guatemala; Iraq; Ireland; Israel; Kazakhstan; Laos; Lebanon; Malaysia; Mexico; Myanmar [Burma]; Norway; Peru; Poland; Rwanda; Saudi Arabia; Sri Lanka; Sweden; Switzerland; Taiwan; Tanzania; Thailand; Uganda; United Kingdom; United States
Employment Status (One Year After Graduation, %)
Salary (U.S. BASED, EMPLOYED FULL TIME)
Select Employers
ACDI/VOCA (USAID contractor)
Alliance for Peacebuilding
Appalachian District Health Department
BNP Paribas
California State Coastal Conservancy
Catholic Relief Services
Center for Conflict Studies
Center for Effective Global Action (UC Berkeley)
Center for Strategic and International Studies
Charleston Area Justice Ministry
Chemonics
Chemonics International (USAID contractor)
City of Los Angeles
Community Partnership for Youth (CPY)
Conflict Armament Research
Congressman Ruppersberger (Maryland)
Department of Homeland Security, US Citizenship and Immigration Services
Department of State
Dept of State (US)
East Kazakhstan Regional Governor office
Environmental Protection Agency
Financial Action Task Force for Latin America (GAFILAT)
Firelight Foundation
Foreign Corrupt Practices Act (FCPA)
Innovations for Poverty Action
Institute of International Education
International Labor Organization
International Organization for Migration (IOM)
International Rescue Committee
International Rivers
Jami University, Ministry of Higher Education of Afghanistan
Jhpiego (USAID contractor)
John Snow, Inc. (USAID contractor)
JP Morgan Chase
JustWorld International
Mercy Corps
Monterey Bay Aquarium
Naval Postgraduate School
Nevada State Legislature
OneVillage Partners
Packard Foundation
Pax Mondial
Peace Corps
Peery Foundation
Pew Charitable Trusts
Restorative Justice Partners, Inc.
Root Change
Root Change
Rubicon International
S&P Global
Salud Para La Gente
Save the Children
Search for Common Ground
Stemtech Global Foundation
Teach for America
Teach for Thailand
Tech Soup Global and David and Lucile
the Andean Alliance for Sustainable Development
The Asia Foundation
The JUMP Foundation
The World Bank
Transitions for Recovery and Re-entry
U.S. Department of Commerce
UNDP (Istanbul)
UNHCR
United Nations
United Nations
United States Department of Labor, International Labor Affairs Bureau
United States Environmental Protection Agency
US Army
US-China Guangdong Chamber of Commerce
USAID
Wells Fargo
WILPF PeaceWomen
Winrock International
Winrock International
WK Kellogg Foundation
World Bank Group
World Intellectual Property Organization
Employer Testimonial
"[The student] consistently went above and beyond to complete her assignments … preparing a complete two-day training … to accompany a new advocacy guide we were developing. [She] worked efficiently and was always prepared with materials. She took ownership of the project, often exploring new ideas on her own time. On numerous occasions, [she] would share a new idea she'd found by talking with professors, colleagues, etc."
—International Professional Service Semester Supervisor, Mercy Corps
"As a small, grassroots nonprofit, it is nearly impossible to quantify the enormous impact we have received from having MIIS interns as part of our team. Qualifying the impact of their value added to process and productivity, as well as quality relationships, can easily be summed up in one word: PRICELESS! Investing in our collective future through this opportunity has extremely high return on investment."
—Kathi Speller, Executive Director, Community of Caring Monterey Peninsula
Summer 2018
Secured Opportunity: 100% (MPA)
Locations: Argentina, Armenia, Cambodia, Canada, China, France, Honduras, Kenya, Kyrgyzstan, Lao People's Democratic Republic, Peru, Rwanda, Thailand, United States, Zambia
Employers
350.org
Accion Empresas
American Councils
Andean Alliance for Sustainable   Development
bitFlyer USA 
Brady Campaign to Prevent Gun Violence
Catholic Relief Services (CRS)
Center for American Progress
Center for Civil-Military Relations
dKomplex, Inc.
Dorothy's Place 
Gathering for Women Project 
Gavin de Becker and Associates LLC.
Girls Inc. of Alameda County
Government Accountability Office (GAO)
Healing & Reconciliation Institute (HRI)
Immigrant Defenders Law Center
InterAction 
Intercultural Communications Institute

International Rescue Committee
Kala Art Institute
Kroll
Lori Development Center
Mercy Corps International
Ministers' Regional Office - Ontario
Moringa School
Naval Postgraduate School
Paurakhi Savings & Credit Cooperative Society Limited 
Save the Children International, Laos PDR
Sciences Po - Bordeaux, Les Afriques dans Le Monde
Search for Common Ground
Six Square
Southern Pulse, LLC. 
Think Beyond Plastic 
UN Women
UNICEF
United Nations Development Programme (UNDP)
United Way Monterey County
World Vision
Select Position Titles
Analyst Trainee
Associate
Business Development Intern
Compliance Intern
Consultant 
Education and Outreach Fellow
English Tutor, Proposal Writer/Editor
ESL Program Coordinator
Evaluation Intern
Executive Intern
Facilitation and Program Manager
Finance and Administration Intern 
Financial Aid Assistant
Gender and Social Inclusion Intern
Global Operations Analyst
Graduate Research Assistant
Growth Associate

Immigration Policy Intern
Immigration Services Intern
IPSS Fellow
Language & Professional Programs Assistant
MEAL Intern
MENA Program Intern
Monitoring and Evaluation Intern
Partnerships Intern
Prevention, Relief & Recovery Intern
Program Assistant for the African Region - Distance Training
Program Associate
Program Evaluation Intern
Research Fellow 
Resident Director
Social Worker 
Storytelling Coordinator
Summer Intensive Language Program Tutor & Activity Guide
Volunteer Coordinator Fellow
Youth, Gender and Girls Team Intern
---
Past Internships
Year: 2017
Locations: China, Denmark, Germany, Italy, Nepal, Rwanda, South Africa, Switzerland, Uganda, United States
Employers
10 Power
AARP Foundation
ACDI/VOCA
Advocacy Project
Asylum Access
Boys and Girls Club of Monterey County
Chinese Financial Office
City of Palo Alto
Climate Action Network
Community Foundation for Monterey County
Concordia Language Villages
Copenhagen Institute of Future Studies
Council on Hemispheric Affairs
DialogueDirect
Embassy of Afghanistan, Washington D.C.
Global Communities
GRID Alternatives
Hanns Seidel Foundation, Academy for Politics and Current Affairs

International Rescue Committee
Kiron Open Higher Education
Mercy Corps
Middlebury Language Schools
Monterey Museum of Art
Office of Family, Marriage, and Respect, Life of the Catholic Diocese of Arlington
Peace Corps
Planning Studies Research Center
Relief International
Resources for Residents and Communities
Results for Development
Solid'Africa
TechnoServe
The Mintz Group
The Third Space
U.S. Department of State
UN Women
United States House of Representatives
United Way Monterey County
Your Future Is Our Business