Middlebury Institute Students Awarded Competitive Fellowships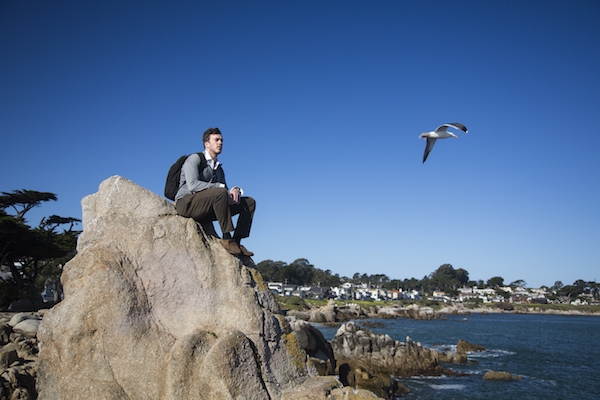 Middlebury Institute students are among the winners of several highly competitive fellowships and scholarships for 2017. "Fellowships can be a great way for students and recent alumni to boost their experience level in their chosen field, explore a region and its language, conduct research and add a bit of cachet to their resumes," says Director of Fellowships, Exchanges and Study Abroad Jen Holguin.
Three students are studying less commonly taught languages in world regions critical to U.S. interests on Boren Fellowships that provide up to $24,000 for overseas study. In exchange for funding, Boren Fellows commit to working in the federal government for at least one year after graduation.
Andrew Meador MANPTS '18 will study Mandarin Chinese in China.
Chelsea Lavallee MPA/MAIEM '17 will study French in Senegal.
James Smith MANPTS '18 will study Arabic in Jordan.
The California Sea Grant State Fellowship program matches graduate students and recent graduates with a host agency to gain "on the job" experience during the 12-month paid fellowship.
Heidi Williams MAIEP '16 is a Sea Grant Fellow at the Delta Stewardship Council.
Heather Benko MBA/MAIEP is a Sea Grant Fellow at the California Fish and Game Commission.
Two recent graduates have been awarded the Catholic Relief Services (CRS) International Development Fellowship. They will be placed in one of the CRS country programs for 10 months. Most CRS fellowships lead to permanent positions with CRS.
Elizabeth (Lizzie) Falconer MPA '17
Daniel (Danny) Pavitt MAIPD '16
Five Middlebury Institute students are 2017 recipients of the Critical Language Scholarship, a fully funded summer overseas language and cultural immersion program for American undergraduate and graduate students.
Katherine Meknes MANPTS '18 for Arabic studies in Morocco
Paul (Alex) Kynerd MANPTS '18 for Urdu studies in Lucknow, India
Andrew Meador MANPTS '18 for Chinese studies in Suzhou, China
Eric Scheel MANPTS '18 for Chinese studies in Tainan, Taiwan
Chris Hester MAIEM '17 for Japanese studies in Hikone, Japan
Four students will be working in Geneva, Switzerland as World Intellectual Property Organization Fellows.
Robin Park MATI '18
Ellen Huntley MATI '18
Shiori Misawa MATI '18
Emily Taylor MATLM '18
In addition, Kimani DeShields-Williams MAIPD '18 has been awarded the DACOR Bacon House Fellowship which funds the second year of graduate school. Christina Lukeman MBA '17 will work on a business literacy program for women in Cambodia with support from the Davis Projects for Peace program, and Ron Allan Go-Aco MAIEP '17 has accepted an invitation to work with Taylor Housing Commission in Michigan through the highly competitive Environmental Defense Fund (EDF) Climate Corps Fellowship program. And December 2016 graduate Ruby Russell MANPTS '16 will begin her 12-month salaried full-time National Nuclear Security Administration (NNSA) Graduate Fellowship in July.