"Monterey Model" Course Showcases Learning in Language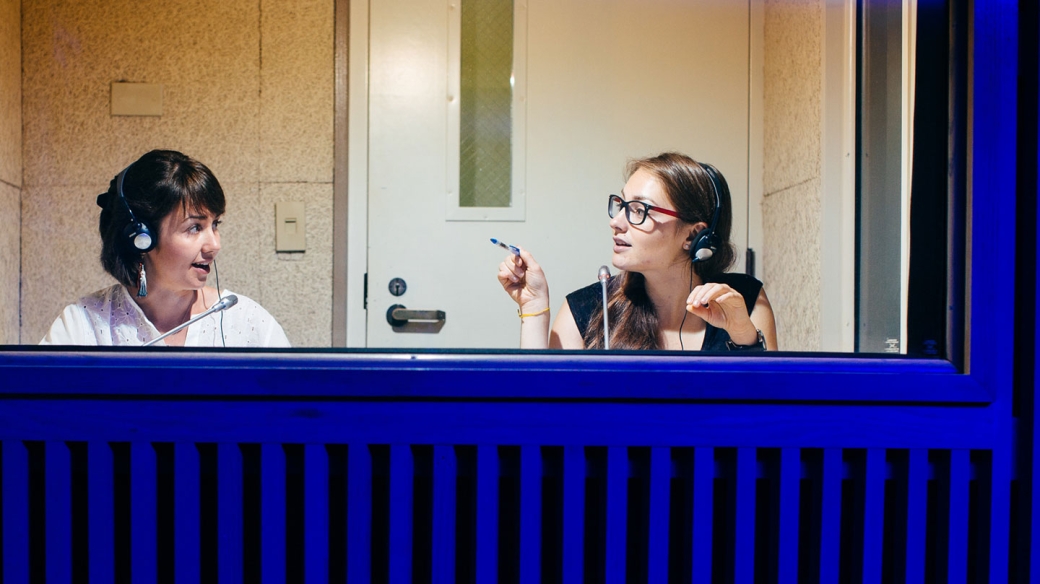 How do you say "strategies for mitigating the human impact of rising sea levels" in Spanish? Climate change is the timely theme for a spring semester course employing the "Monterey Model," an interdisciplinary learning approach developed by faculty at the Middlebury Institute of International Studies at Monterey that brings policy and management students who are studying a language together with translation and interpretation students, in order to facilitate learning in language.
The course, "Climate Change: Security, Ethics, and Justice Solutions," addresses three broad topics over the course of three five week units: climate change and local/national/global security; climate change ethics and justice; and adaptation, mitigations and solutions for climate change. This spring's Monterey Model course associates three sections of language courses being taken by students in the Institute's policy and management programs (English, French, and Spanish) with students in the school's Translation and Interpretation Practicum course.
"For me, if I'm ever going to work in the UN, or work with international delegations or panels, it's a great chance to work with interpreters," said environmental policy student Mary Sherman MAIEP'19.
During regular weeks, policy students in each of the three language sections study climate change topics in their respective target languages, simultaneously but in separate classrooms with different professors. Then during regular plenary sessions, groups of students from the three language sections present and discuss the material and issues they've been studying in their respective target languages (English, French, Spanish). At the same time, translation and interpretation students under faculty supervision provide simultaneous interpretation of the students' presentations and the question and answer period following.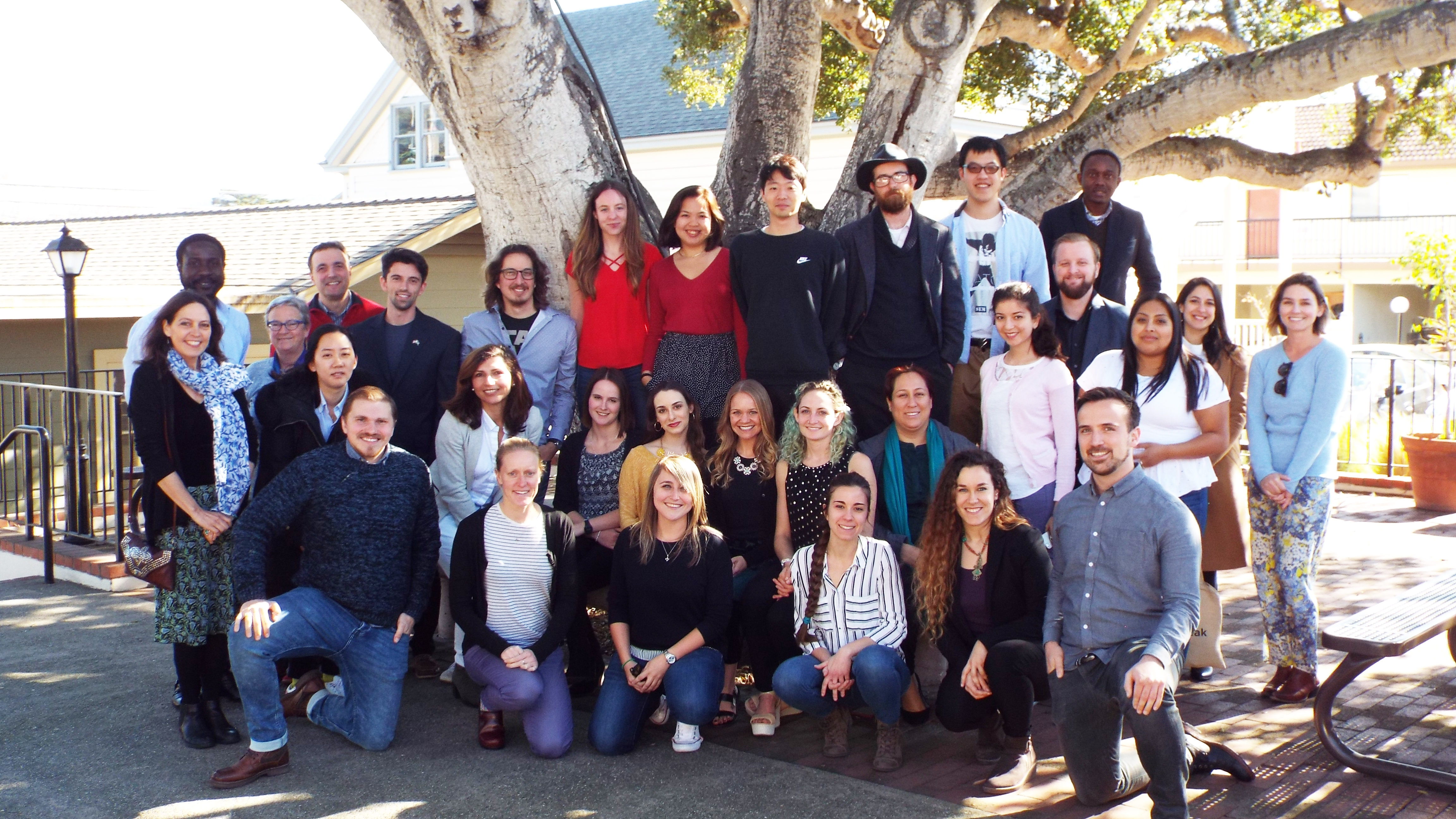 The value of the course is clear to students. "You get a lot of experience in public speaking, especially in another language. Plus you get to learn a lot about the topic and learn those different terms and vocabulary in a different language," said policy and development student Kimberly Hidalgo MAIPD '19. "This the only class in which you're forced to learn a certain type of vocabulary and style of speaking in your language of instruction so that an interpreter can better interpret you," added Peace Corps Fellow and UCEAP alumnus Andres Schrier MAIEP '19. "You're exposed to a different aspect of the language you're already learning."
During the plenary sessions, language students also act as hosts and MCs, introducing and managing student speakers, coordinating with the speakers and interpreters, and taking responsibility for all activities and the general flow of the sessions.
"The Monterey Model affords students the opportunity to work in a realistic multi-lingual conference setting where they acquire the skills necessary to present to a live audience on a specific technical subject in their target language," said Professor Marie Butcher, who collaborates with Professors Michel Gueldry, Jacolyn Harmer, and Maria-Jesus Iglesias Barca to present the interdisciplinary course. "What I think is most successful about the Monterey Model course is how dynamic, integrated, and collaborative it is. Students realize that they are part of a larger project that extends beyond the confines of the classroom and will be directly applicable to their future careers."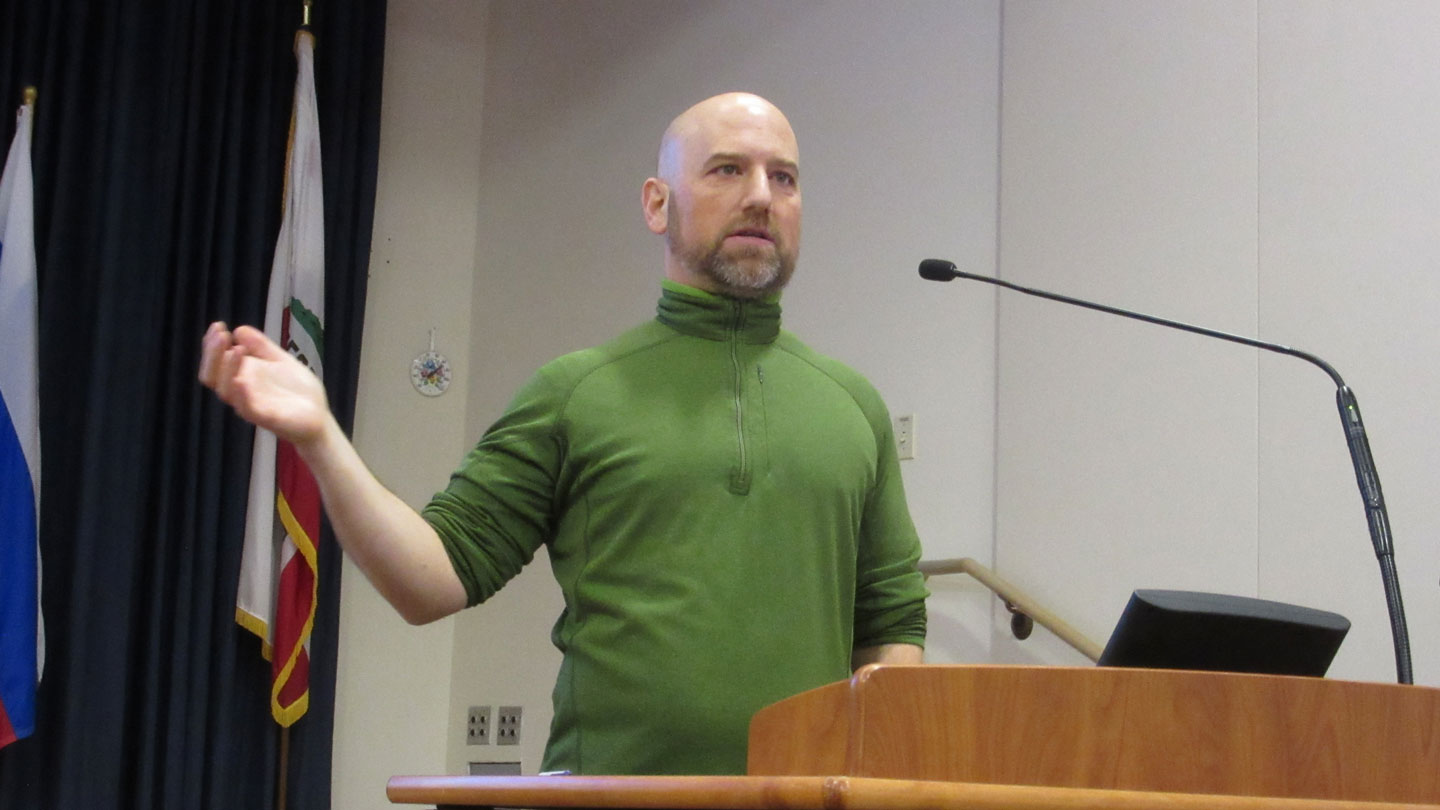 Her students agree. "A lot of us are probably going to work in a situation like this," said Adrielle Ferrazzini MAIEP '19, "so it gives you an idea of how to make things easier for your interpreters, and how to work with them." Kyle Burnett MAIEP '19 emphasized that "It's really good to have that experience, because if we are going to be working with international organizations like the UN and making policy recommendations, it's not always going to be in our native language."
All plenary sessions are open to both the campus community and the general public. Plenary sessions are currently scheduled for February 27 and March 1 (Dangers and Threats of Climate Change), April 3 and 5 (Climate Change Ethics and Justice), and May 1 and 3 (Mitigation, Adaptation, and Solutions for Climate Change). All sessions will take place from 2:00-4:00 p.m. in the Irvine Auditorium at 499 Pierce Street on the Institute's downtown Monterey campus.