Summer Intensive Language Program Graduates Celebrate "Moment Where Everything Really Clicked"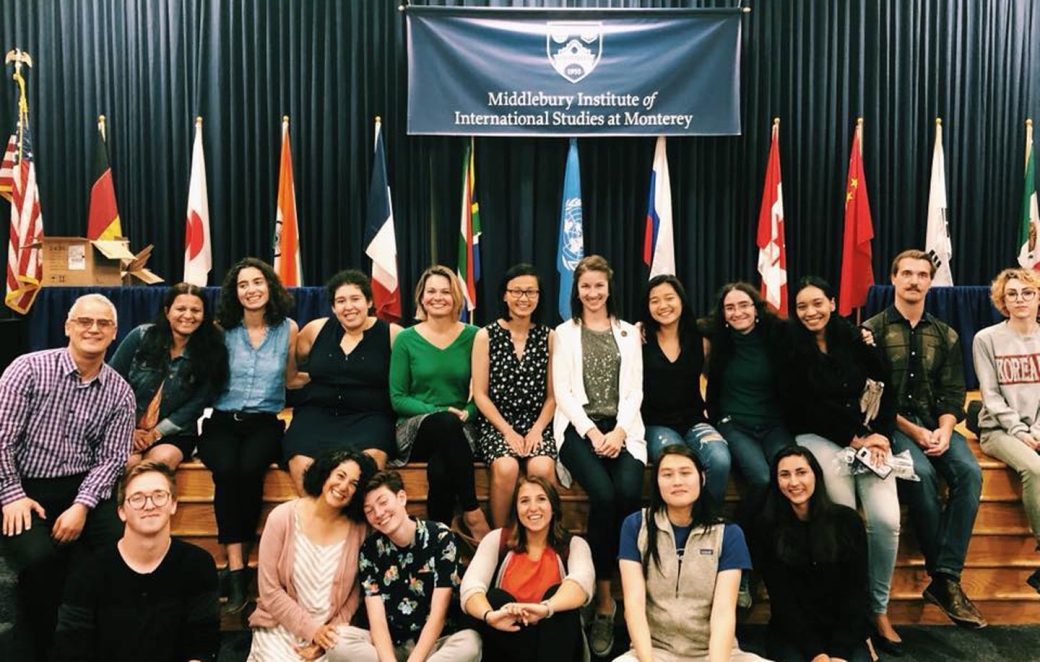 Eight weeks of intense focus on deepening language skills and cultural knowledge culminated recently in a graduation celebration for the 102 students in the Middlebury Institute's Summer Intensive Language Program (SILP). Among the longest-running programs in the Institute's 63-year history, SILP offers students a concentrated, immersive program of coursework and cultural activities designed to boost their language proficiency.
"I didn't imagine I'd be able to learn so much in eight weeks—to have progressed from knowing absolutely nothing at the beginning, to being able to have a conversation about the history of colonialism and women's rights at the end," said student Lauren Lee, who studied Arabic, one of five languages offered this summer. "I've completed other intensive language programs, but nothing has come close to SILP in terms of the progress you see over the course of the program."
This summer's SILP cohort included undergraduate and graduate students from across the country, as well as professionals in fields as diverse as engineering, health care, education, and finance. Students in this year's program came from the U.S., China, India, and Mexico, and studied Arabic (23), Chinese (14), French (21), Russian (12), and Spanish (32).
Student Hamilton Luu (Peace Corps Fellow, AmeriCorps alum, and UCEAP alum) noted that "SILP's emphasis on building a cultural understanding of our target languages—in my case, Mandarin Chinese—was especially appealing because it meant that when I continue pursuing my career goals in community development, I'll have an easier time connecting with Chinese-speaking communities."
Adds Luu, "The classroom sessions were definitely intensive but well worth the effort. What I did not expect, was the consideration given to activities outside of the classroom and how interesting they turned out to be." Over the course of each summer, SILP students participate in a series of activities and events intended to enrich their understanding and experience of the culture associated with their language of study. For example, Luu and his fellow Chinese students visited San Francisco's Chinatown and the Pacific Grove Museum of Natural History's Chinese fishing village exhibit, heard guest speaker and Graduate School of Translation, Interpretation, and Language Education Dean Laura Burian talk about her experiences as a top-level Chinese-English translator and interpreter, and participated in dumpling making, mahjongg playing, and tai chi.
Says Lee, "My favorite memory from the program is of the first time we had a discussion about the history of Algeria and the greater Arabic world, almost fully in Arabic. I think it was at that moment where everything really clicked, where I realized the value of spending a summer at SILP. It was refreshing and deeply satisfying to interface with my professor at a deeper level, bringing the academic setting into a context far beyond language learning in a vacuum."
The Summer Intensive Language Program offers motivated language students the opportunity to rapidly increase their proficiency in their target language. The program is open to anyone and students apply for the program independently from the Institute's other non-degree and degree programs, although approximately half are typically incoming students at the Institute seeking to sharpen their language skills before beginning their master's program.
With support from a private grant, SILP awarded twelve competitive, merit-based Fellows for Peace Scholarships. These fellowships supported students whose summer language study is related to their professional aspirations to mediate conflict and build peace with people, institutions, and communities.