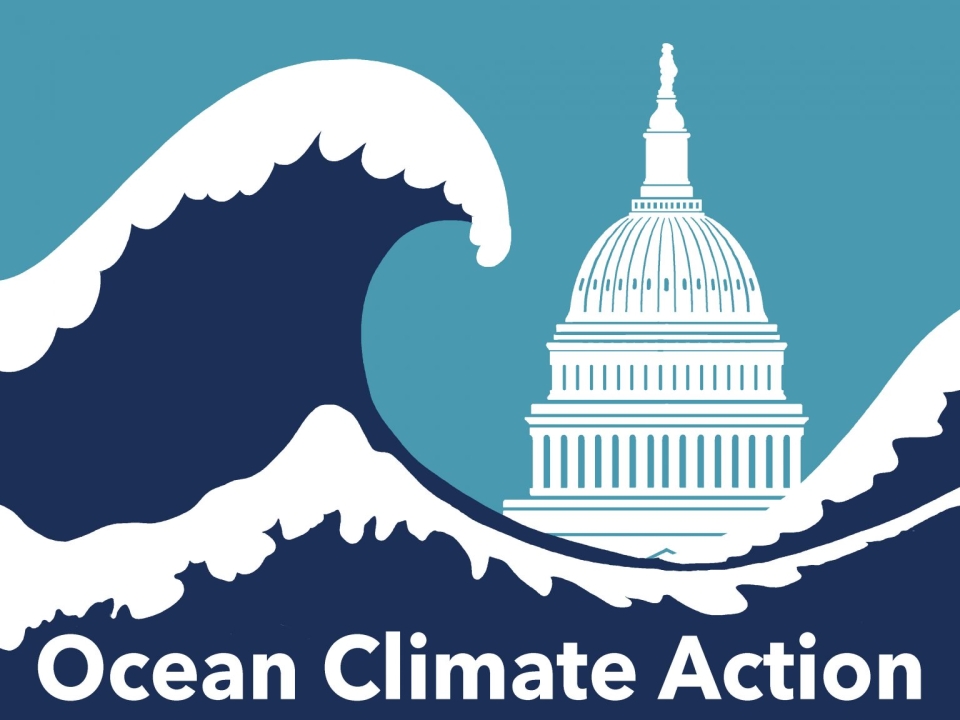 The Center for the Blue Economy has partnered with Blue Frontier to bring together thought leaders from across industry, government, academia, and the conservation community with a goal of expanding and refining the Ocean Climate Action Plan or OCAP (draft #2 available here).  The plan, with its growing support, will provide the template for some of the first ocean climate legislation and policy actions in U.S. history, beginning in 2021. 
OCAP

has two main objectives:
To use ocean and coastal resources to mitigate greenhouse gas emissions and
To help coastal communities to equitably adapt to climate change impacts. 
The policy recommendations being developed can also be used as a template for state legislation in large coastal states, such as California, Florida, Alaska, and Louisiana. The Center for the Blue Economy and Blue Frontier are acting as convenors for a diversity of stakeholders in this collaborative, nonpartisan effort. Time is running out to mitigate the worst aspects of climate change.  There is an urgent need to put in place sensible policies to ensure continued prosperity in the coastal regions, which are ground zero for climate impacts.
In a time of crisis, we look for hope and action.  The climate crisis prompted millions of youth around the world to demand change, and a "Green New Deal" was born. But the Green New Deal lacked the "Blue." The Center for the Blue Economy has partnered with Blue Frontier to put ocean and coasts front and center in climate solutions. On Wednesday, April 29th, we hosted a webinar that looked in depth at the issues of addressed by the Ocean Climate Action Plan (#BlueNewDeal).  After introductory remarks by Senator Jeff Merkley of Oregon, Congresswoman Deb Haaland of New Mexico, Congressman Joe Cunningham of South Carolina, and Ms. Franceska De Oro, youth activist from Guam, we spent one hour on each of the four parts of the plan:
Session #1: Financing & Coastal Adaptation  (Financing mechanisms for coastal adaptation, in the context of social justice)
Session #2: Fisheries, Aquaculture, and Marine Biodiversity Conservation (Climate adaptation solutions in fisheries and aquaculture, including adaptive

MPA

s)
Session #3: Offshore Renewable Energy  (The challenges facing offshore clean energy and onshore links, including ocean zoning)
Session #4: Ports & the Maritime Sector (Greening ports and shipping and decarbonizing other maritime industries.)
3-Minute Video Excerpt: Ocean Climate Action Webinar
Full Video:  Ocean Climate Action Webinar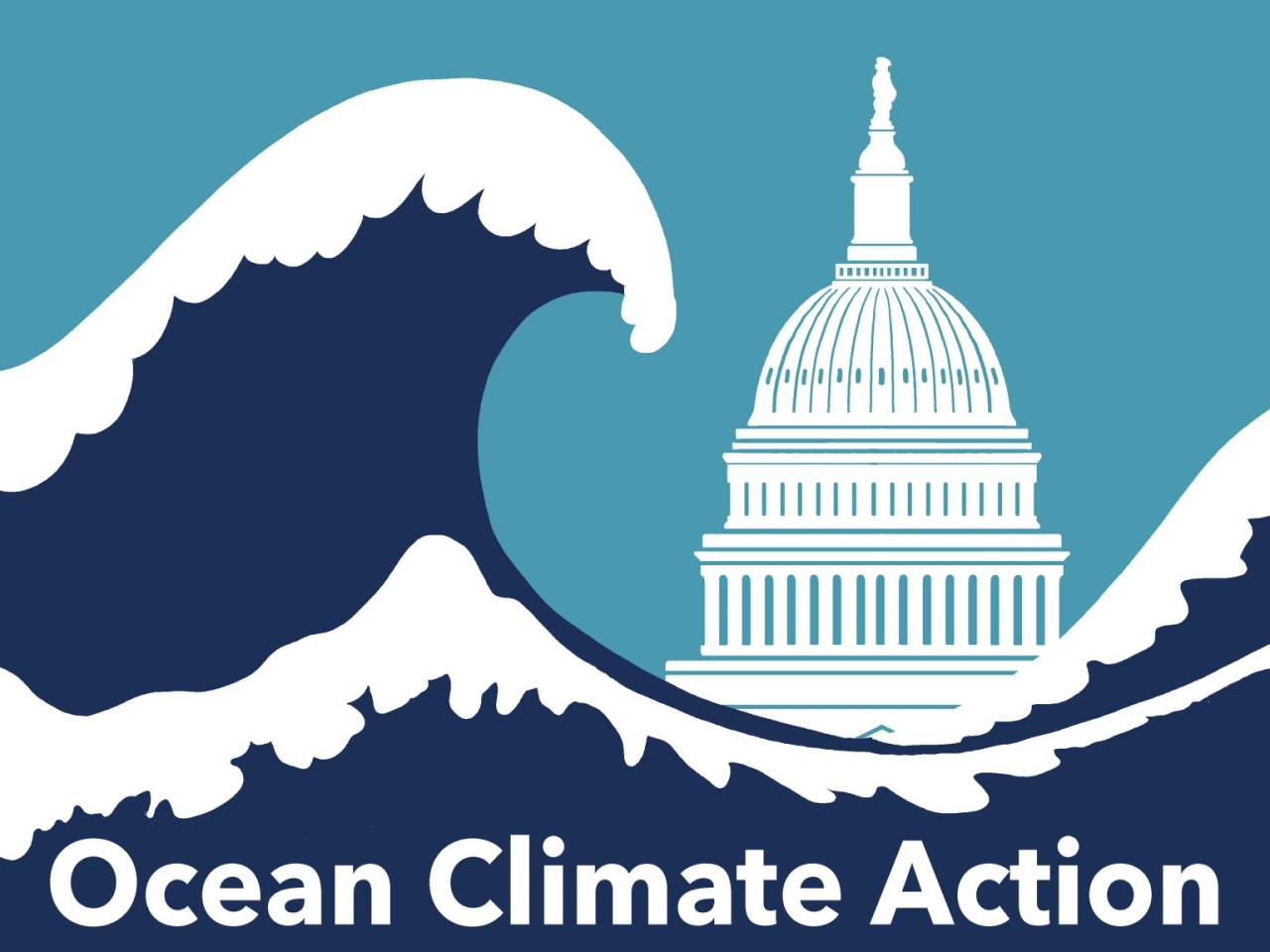 YOUTH VOICES MATTER IN POLICY MAKING
Our Chance For Change Youth Webinar
Hosted by Heirs to Our Oceans
Saturday, May 30th, 4:00pm Pacific Time
Participate in Our Chance For Change Youth Webinar hosted by youth leaders of Heirs To Our Oceans who formed the Youth Advisory Council to the Ocean Climate Action Plan (OCAP).  This is a unique opportunity to meet on the status of the OCAP and for youth to provide feedback before it goes to Washington D.C.!
Sustainable Ocean Alliance, a youth leadership and ocean solutions incubator, is hosting a "Ocean Solutions Summit" on Tuesday, June 2nd, from 8:00am to 11:30am Pacific Time.   
Dr. Jason Scorse, Director of the Center for the Blue Economy will speak on Building a True Blue Economy for the 21st Century between 10:00am-10:40am PT.
Read
OCAP

Related Articles: 
Join us on Social Media

#BlueNewDeal, #ClimateCrisis, #ClimateAction

Follow the Center for the Blue Economy on Twitter @CBE_MIIS or Facebook @CenterForTheBlueEconomy for related news stories on the Ocean Climate Action Plan.
Ocean Climate Action Plan Background & Next Steps:
On March 13th, 2019, David Helvarg of the Blue Frontier and Jason Scorse of the Center for the Blue Economy wrote "Putting the Blue in the Green New Deal," an opinion piece in the scientific magazine Mongabay.   The two ocean-focused non-profit organizations realized that they were uniquely positioned to act as conveners who could bring together thought leaders to refine and expand the initial ideas into the Ocean Climate Action Plan.   A meeting of California leaders was convened on October 18th—more about that meeting can be found here:  The Ocean Climate Action Summit—California Meeting.   
On January 13th the first consensus draft of the Ocean Climate Action Plan was released (based on comments from our Oct.18 meeting in California). After a comment period, the second draft was released on March 12th, 2020.
We will take into consideration the 100 questions asked during the April 29th Ocean Climate Action webinar, and we encourage the public to give further feedback on Draft #2 of the Ocean Climate Action Plan.  Please send comments to Jason Scorse by May 31st to be considered for Draft #3. 
After the next draft is finished, we will begin the process of translating the final recommendations into legislative and policy language at the state and federal levels. We plan to hold smaller sessions with key experts and stakeholders across the issue areas in crafting this language. We will also continue to build the broad coalition and constituency needed to support ocean climate bills in the U.S. Congress. This will include a media campaign, opinion pieces, and your support spreading the message from sea to shining sea.
Our goal is strong local and federal ocean-climate policy signed into law as soon as possible. The climate emergency is an ocean emergency.  There is no time to waste.
Elizabeth Warren's Blue New Deal
Many people have inquired whether the Center for the Blue Economy or Blue Frontier had any hand in Warrens' Blue New Deal proposal, given how closely it resembles the Ocean Climate Action Plan framework. The answer is no. No one in the Warren camp consulted with our organizations. We are of course pleased that the Senator and former Presidential candidate have taken on this issue, raising its profile. But this work goes beyond any single politician or party. The OCAP process is a bottom-up nonpartisan coalition-building effort that will take many months (and likely years) to achieve its goals.  Public support is crucial to build and sustain this effort.  If you have any questions or comments please contact cbe@miis.edu. 
From our Partners at Blue Frontier
P.O.C.

s
More information will be added to this page as we have it.  For questions and suggestions, please contact the co-organizers:
Jason Scorse
Director of the Center for the Blue Economy
jscorse@miis.edu
centerfortheblueeconomy.org
David Helvarg
Author and Executive Director of Blue Frontier
helvarg@bluefront.org
bluefront.org
Rachel Christopherson
Program Manager, Center for the Blue Economy
rchristo@miis.edu
831-647-4183