Our mission at the Center for the Blue Economy is to promote a sustainable, resilient ocean and coastal economy (the "Blue Economy") through leadership in research, analysis, and education. 
What is the "Blue Economy"?
The "Blue Economy" comprises the economic activities that create sustainable wealth from the world's oceans and coasts. The center examines ways that ocean and coastal resources can support economic development and enhance healthy, resilient oceans and well-managed coastlines.
Our Research
Our research focuses on two areas—helping organizations understand how to measure the size and changing nature of economic relationships with the oceans and coasts in order to guide choices and monitor progress, and the economics of climate change adaptation in coastal regions. 
The climate crisis prompted millions of youth around the world to demand action, and a "Green New Deal," was born. But the Green New Deal lacked the "Blue." The Center for the Blue Economy has partnered with Blue Frontier to put oceans and coasts front and center in climate solutions.
On Wednesday, April 29th, the two organizations hosted a webinar that looked in depth at the issues addressed by the Ocean Climate Action Plan.  After introductory remarks by Senator Jeff Merkley of Oregon, Congresswoman Deb Haaland of New Mexico, Congressman Joe Cunningham of South Carolina, and Ms. Franceska De Oro, youth activist from Guam, we spent one hour on each of the four parts of the plan:
Financing & Coastal Adaptation  (Financing mechanisms for coastal adaptation, in the context of social justice)
Fisheries, Aquaculture, and Marine Biodiversity Conservation (Climate adaptation solutions in fisheries and aquaculture, including adaptive

MPA

s)
Offshore Renewable Energy  (The challenges facing offshore clean energy and onshore links, including ocean zoning)
Ports & the Maritime Sector (Greening ports and shipping and decarbonizing other maritime industries.)
Webinar Video & More Info: 
More information can be found on our Ocean Climate Action Plan webpage, and we are posting daily on Facebook and Twitter.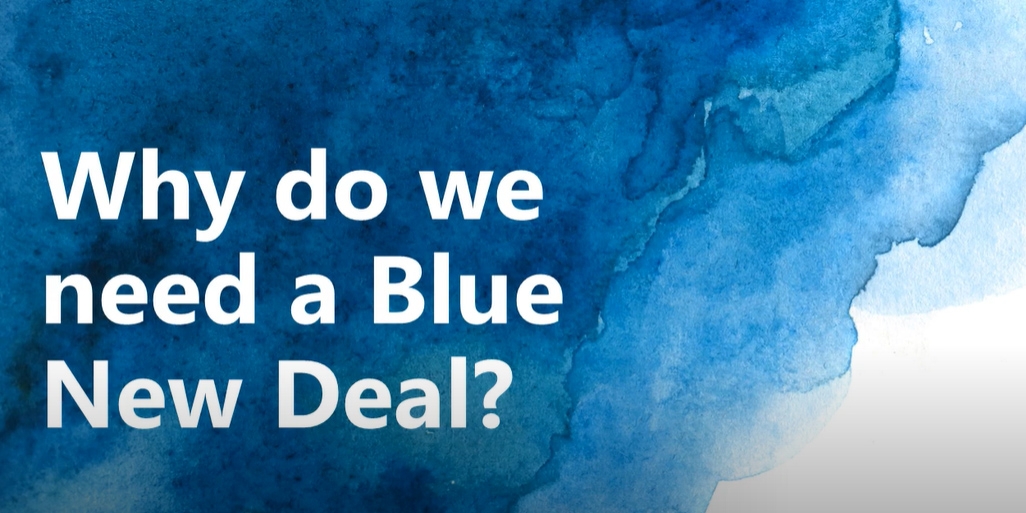 Center for the Blue Economy News
Read Ocean Climate Action Plan Related Articles: 
Join us on Social Media
#BlueNewDeal, #ClimateCrisis, #ClimateAction
Follow the Center for the Blue Economy on Twitter @CBE_MIIS or Facebook @CenterForTheBlueEconomy for related news stories on the Ocean Climate Action Plan.