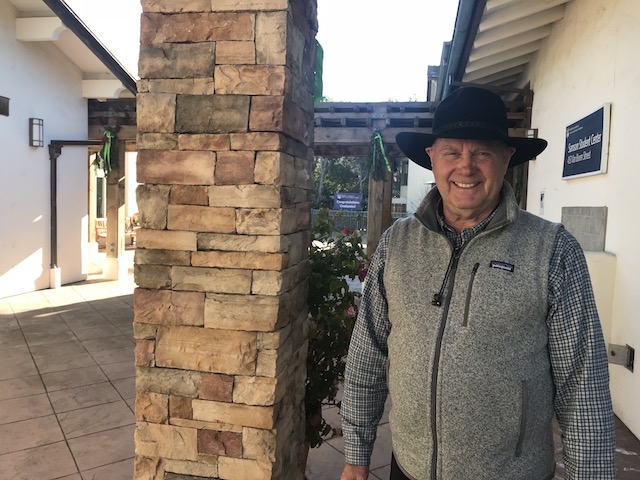 A unique component of any master's degree program is the ability to pave your own path, tailored to your own interests and ambitions. Nonproliferation and Terrorism Studies student Chuck Woodson MANPTS '18 took this to heart in pursuing an ambitious directed study project: the creation of Middlebury's very own Special Operations Research Database, or SORD. Together with Dr. Orion Lewis of Middlebury College, Chuck created this project to better document the experiences of the special operations community in order to draw analysis and lessons for future counterterrorism policy. 
Middlebury Institute students Shailene Pimentel, Cierra Horsting, Chuck Woodson, and CTEC Director Jason Blazakis interviewed retired general and Ambassador Dell Daily at the Birnam Golf Club in Santa Barbara.
Jason Blazakis will head the newly revitalized center dedicated to terrorism research at the Middlebury Institute, renamed the Center on Terrorism, Extremism, and Counterterrorism (CTEC).
 
Incoming student Jaewon Oh learned recently that she has been awarded a highly competitive Pickering Fellowship.