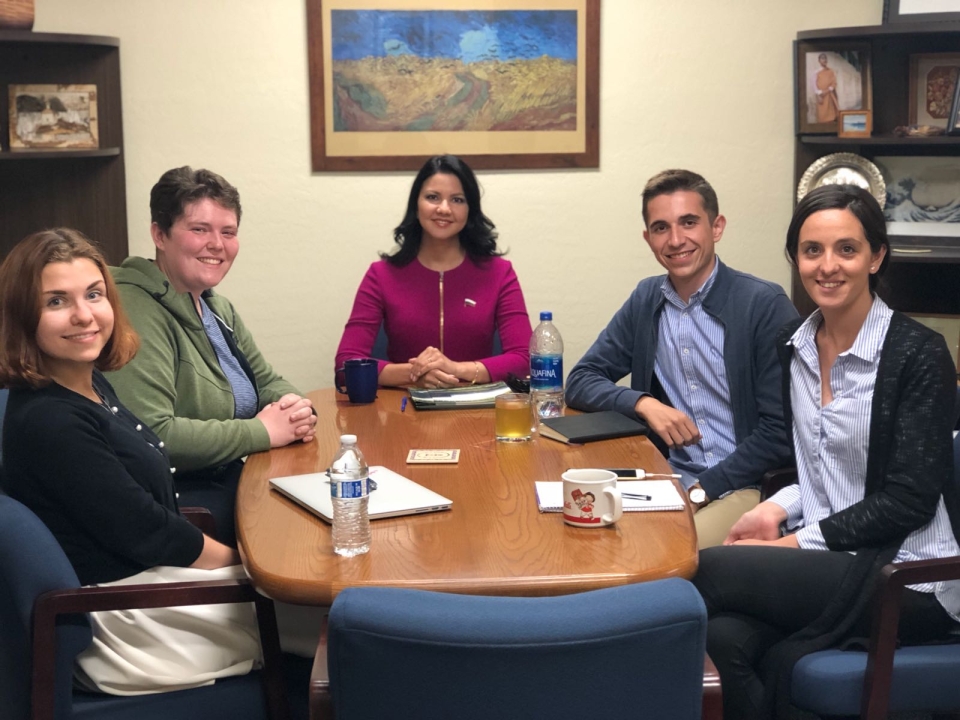 2019 Monterey Summer Symposium on Russia
 
In 2019, the Graduate Initiative in Russian Studies (GIRS) is proud to announce the third installment of the Monterey Summer Symposium on Russia (MSSR). The upcoming 2019 symposium boasts an impressive list of preeminent scholars in Russian studies and International Relations. A list of experts who are already confirmed for the 2019 session can be found here.
MSSR 2019 Program Information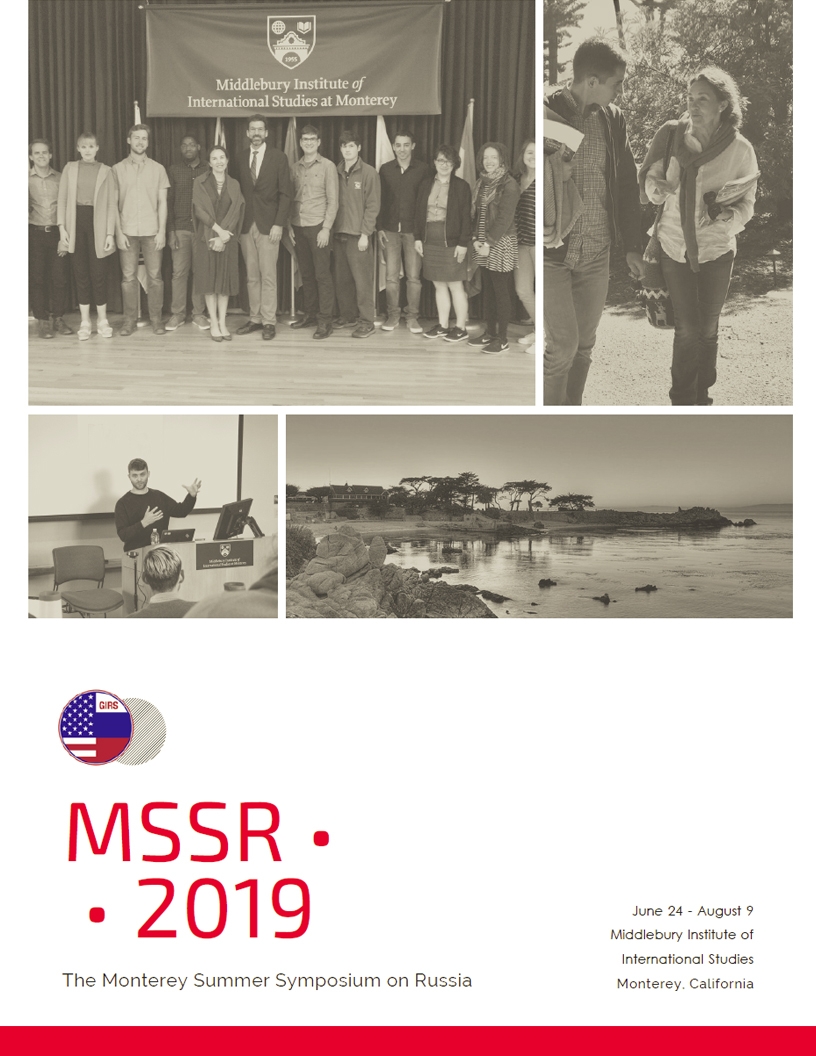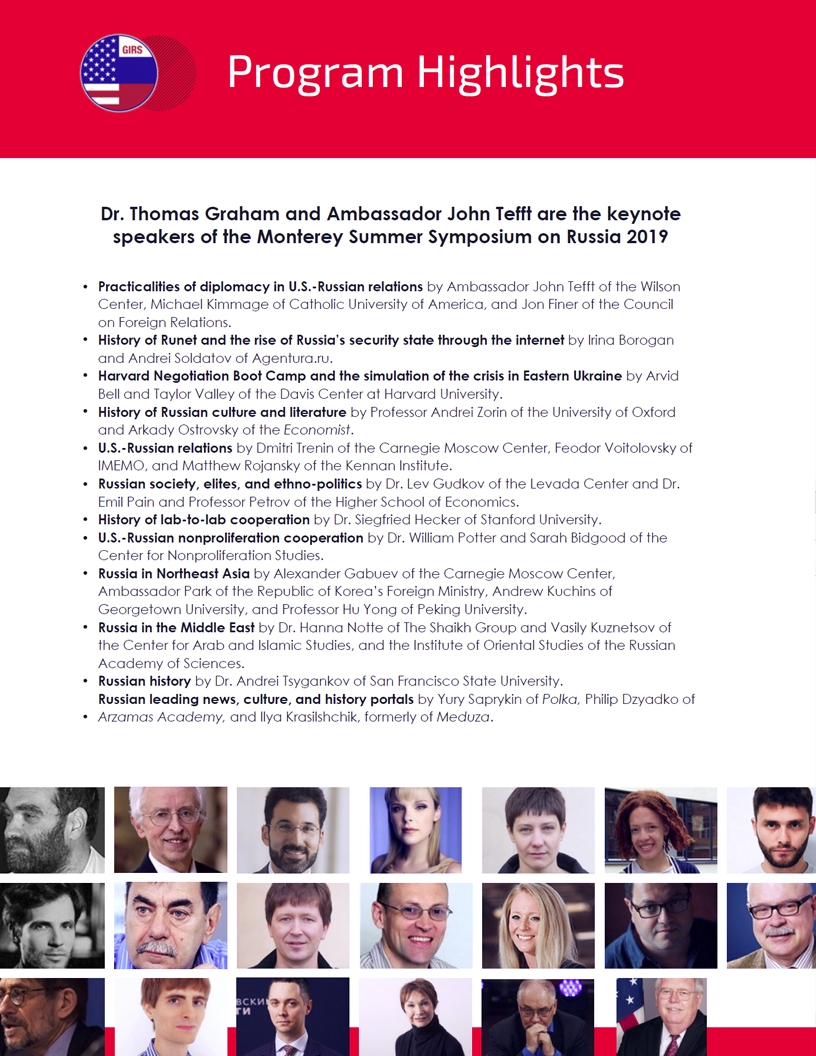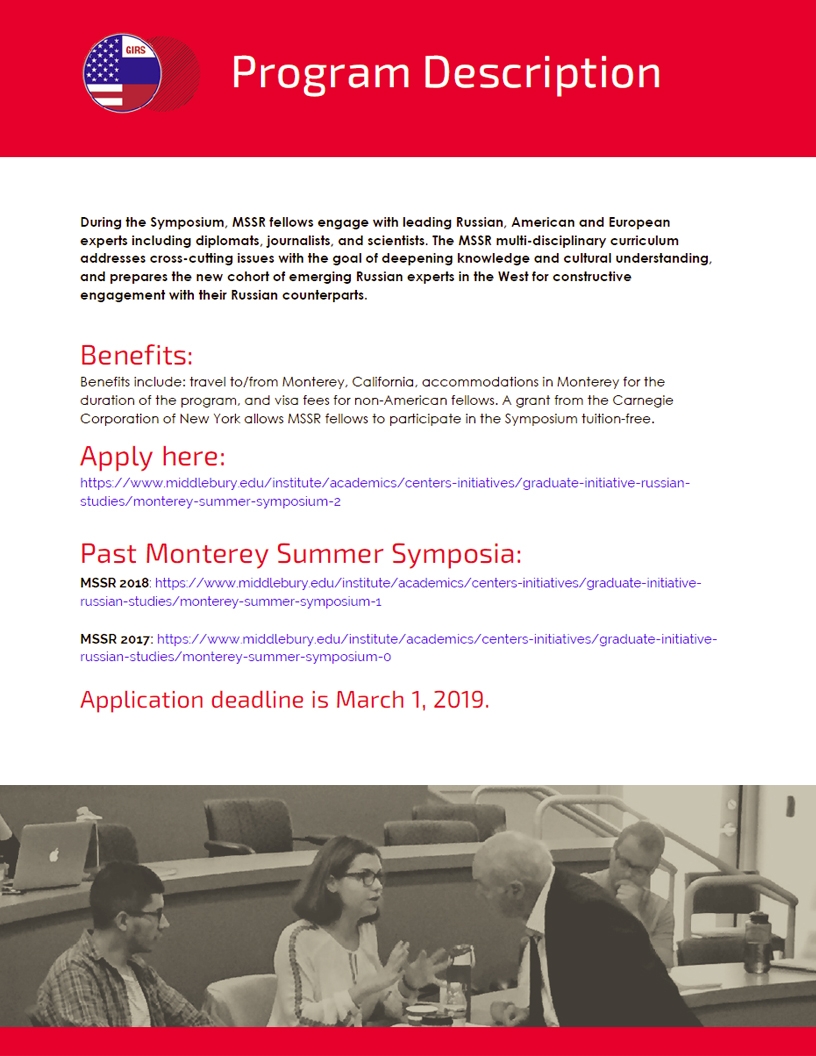 If you are interested in participating as a fellow in the upcoming symposium, please see the "How to Apply" section of our website.
To learn more about past symposiums, follow the links:
- MSSR 2018
- MSSR 2017