Monterey Summer Symposium on Russia 2022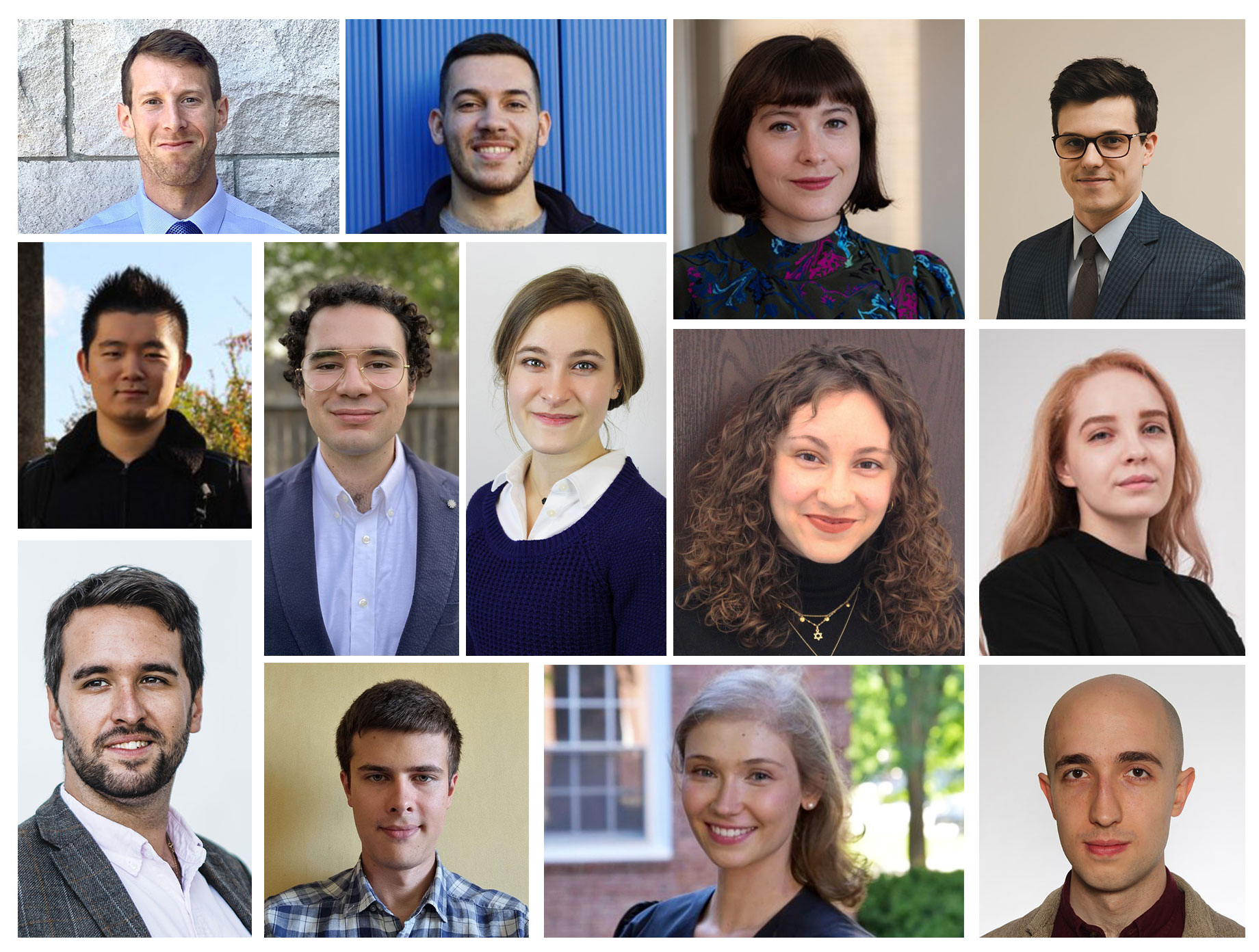 The Monterey Summer Symposium on Russia 2022, conceived as a series of discussions, addressed pressing issues in the field of Russian Studies. The curriculum of the Monterey Symposium was redesigned in spring 2022 to help fellows contextualize Russia's war on Ukraine and the resulting regional and global challenges. Experts from Russia, America, Ukraine, the EU and China offered incisive and contrasting analyses on the Russian military, sanctions, values in foreign policy, the mercurial nature of power, memory politics, and potential outcomes of Russia's war on Ukraine. Through high-level debate and discussion, fellows explored questions of empire and imperialism, Russia's frayed bilateral relations, and divisions among the international community in how to respond to Russia's war. The 2022 Monterey Symposium included supplementary courses on Ukrainian history, the evolution of Russian foreign policy, and diplomatic writing.
Continuing the best traditions of the Monterey Symposium, the interdisciplinary bilingual curriculum comprised interactive lectures, roundtables, workshops, boot camps, and debates. Through such content, the symposium constructed a supportive platform for rising Russia specialists to understand the shadows of the past, deal honestly with the calamitous challenges of the present and lay the foundations for a more hopeful future.
Monterey Summer Symposium on Russia (MSSR) 2022 was held online from July 6 - July 29, 2022.
Pre-MSSR Elective Modules
The History of Ukraine
The History of Russian Foreign Policy
Core Modules, Topics and Workshops
Module A: Russian Foreign Policy
The Drivers of Russian Foreign Policy
Russia's Understanding of Itself in International Politics from 1990 until the Present Day
Ukraine and Russia in Historical Perspective
Looking from the East: A Chinese Perspective on Russia
Looking East: Pax Sinica in the Making?
Looking West: Russia-U.S. Relations
How is Russian Foreign Policy Made, and by Whom?
Looking from the South: A MENA Perspective on Russia
Looking South: Russia's Relations with the Middle East and North Africa
An Indian Perspective on Russia
Russia's Relations with the EU (Case study: Germany) - February 2022 as a Point of No Return?
Module B: Strategic Stability
Strategic Stability Roundtable 
Sanctions, Economic Power and Economic Stability
NATO and Russia
Module C: What is power?
The Role of the Siloviki in Russian Society
Internet Sovereignty and the Power of Technology
The Russian Military
Russia's Soft Power
What is Power? A Roundtable Discussion
Module D: Values and Narrative in Political Decision Making
Politics of Emotions and Values in International Relations
Narratives on the Collapse of the USSR: A Roundtable Discussion
Module E: Russia in Historical, Political and Cultural Context
Russia and Empire(s)
Russian Messianism and Cultural Identity
Tragedy and War: Literature versus Politics?
Russian Youth Culture and Promise
Russian Language Ukrainian Literature
Politics of Memory in Contemporary Russia
Module F: Track II - Reconstruction, Reparation, Reconciliation
Reconciling Visions of the Past – In Theory and in Practice
How to Rebuild Ukraine?
How to Rebuild Russia?
A New Diplomacy or the End of Diplomacy?
Workshops and training:
Diplomatic Thinking and Memo Writing 
Harvard Negotiation Task Force Boot Camp
Making Your Policy Point for TV, Radio and the Educated Public
Investigative Journalism
Post-MSSR Elective Modules
Using Memory as a Force for Good
Propaganda: A World View