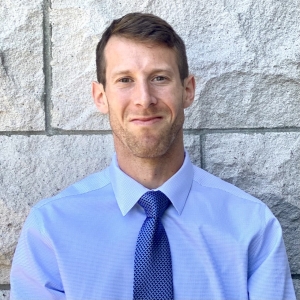 Thomas Brenberg
Thomas Brenberg is a graduate student at Indiana University pursuing MA degrees in Public Affairs and Russian and East European Studies. Thomas's primary research interests include Russian foreign policy, information operations (IO), and military analytics. His ongoing project explores contemporary Russian-Afghan relations. He recently presented a case analysis on Russian IO at the Symposium on Disinformation Studies at Swarthmore College. His study surveyed Russian media depictions of the American-led military withdrawal from Afghanistan throughout August 2021. Thomas was a 2021 Veteran Employment Trajectory (VET) Initiative Fellow and worked as a Russian IO analyst in Washington D.C. Prior to his graduate studies at Indiana University, Thomas served as a paratrooper in the United States Army. Outside of academics, he enjoys running, reading, and exploring Indiana's scenic nature trails.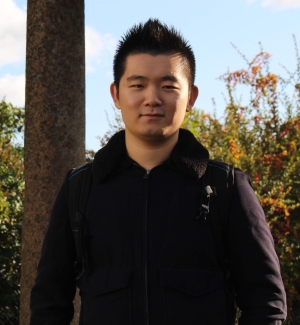 Peter Chen
Coming from China, Ningyuan Chen is an MA student in the European and Russian Studies Program at Yale University. His research topics include Russia-China and Ukraine-China economic cooperation as well as international relations through the lens of media portrayal. Between 2020 and 2022, he studied Ukrainian through Yale's joint language initiative with Columbia University. He studied Economics and Russian Language as an undergraduate at St. Olaf University. In 2019, Ningyuan Chen studied abroad for half a year in Russia at the Higher School of Economics in Moscow and Novgorod State University. In the future, he plans on using the skills and expertise learned through the MTI and MSSR programs in the spheres of economic development and rebuilding of Ukraine.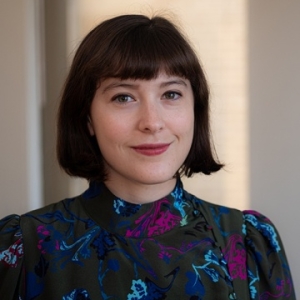 Suzanne Freeman
 
Suzanne Freeman is a third-year PhD student in the MIT Political Science Department in the international relations and comparative politics subfields. Her research focuses on civil-military relations, civil-intelligence relations, nuclear issues, and grand strategy using Russia as a primary case study. Her dissertation project examines intelligence agency intervention in foreign policy decision-making in authoritarian states, specifically Russia and the former Soviet space. Her other research projects focus on the reform of post-Communist intelligence agencies and police forces, Soviet counterproliferation strategy, and the power projection capability of the Russian military. Before graduate school, Suzanne worked as a research associate at the U.S. Naval War College's Russia Maritime Studies Institute, conducting research on Russian naval strategy, operations, and strategic deterrence. She holds a BA in Slavic Studies from Columbia University and an MA in International Security Policy and Russia and the Soviet Space from Columbia University's School of International and Public Affairs. Outside of academic work, Suzanne enjoys baking, taking bike rides, and watching RuPaul's Drag Race.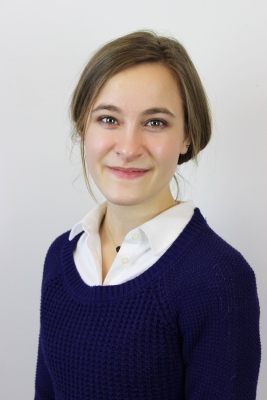 Meredith Furbish
Meredith Furbish is a graduate student in International Affairs and Global Media and Cultures with a concentration in Russian language at the Georgia Institute of Technology. Her research interests include the effects of media coverage, public opinion, and perception of relations between states, especially between the United States and countries of the former Soviet Bloc. Through her interdisciplinary studies, Meredith explores novel methodologies at the intersection of quantitative and qualitative methods. She facilitates this synthesis in her work by translating not only between Russian and English, but between technical and theoretical experts from different disciplines. Meredith has supported research efforts with the U.S. Department of State, the NATO 2030 Innovation Challenge, and Georgia Tech's Center for International Strategy, Technology, and Policy. In 2021, she published her first article, a collaboration between Johns Hopkins, Georgia Tech, and Imperial College London developing machine learning counter-disinformation techniques, in the NATO Review.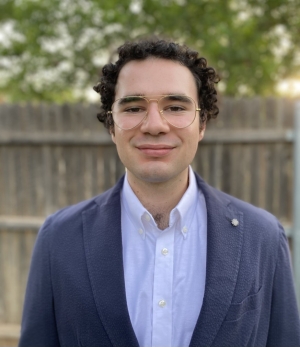 Julian Gonzales-Poirier
Julian Gonzales-Poirier is a student at Middlebury College pursuing a BA in Russian language and politics.  His research focuses on contemporary Russian foreign and domestic political developments, the ideology in the modern world, and the history of the international order.  He has participated in the Middlebury Summer School of Russian and has spent a semester studying at the Higher School of Economics in Moscow.  Julian is currently writing a thesis on the breakdown of Russian-Ukrainian relations following the collapse of the Soviet Union. Outside of the classroom, Julian enjoys baseball, hockey, and film.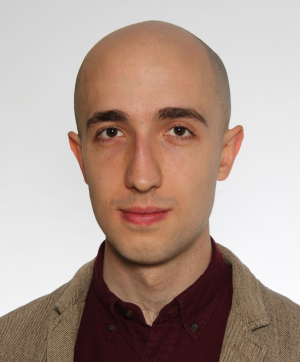 Ivan U. K. Klyszcz
Ivan U. K. Klyszcz is a Polish-Mexican doctoral candidate at the University of Tartu, Estonia. He holds an IM from the University of Glasgow and an MA from his current institution and has studied in Moscow and Mexico City. At Tartu, he has submitted for review a doctoral thesis exploring the effects of violent conflict on sub-state international relations with cases from the North Caucasus Russian federal subjects. Other research interests of his are Russian foreign policy and territorial autonomy and paradiplomacy in Eurasia. He has presented his research on these topics at major international conferences. His research has been published by journals such as Nationalities Papers and Problems of Post-Communism. In addition, he has also offered expert commentary on Russia's foreign policy to news media such as the BBC, France 24 and RFE/RL. He is a frequent contributor to expert media Riddle Russia.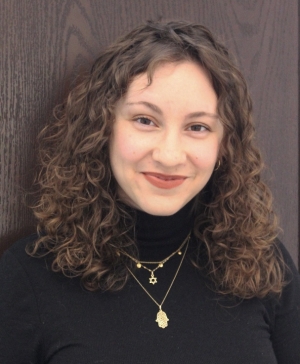 Ruty Korotaev
Ruty Korotaev is a graduate student at the Centre for European, Russian, and Eurasian Studies at University of Toronto's Munk School of Global Affairs and Public Policy. Her research focuses on the information ecosystems of Russian-speaking immigrants in Canada and the ways in which the Kremlin engages and targets this diasporic population. Ruty will be continuing her research at the University of Toronto's Faculty of Information in the fall of 2022, where she will use qualitative and quantitative methods to further delve into this issue. Coming from a journalism background, Ruty has worn many hats throughout her career as a writer and researcher. Her reporting has taken her to many different newsrooms, ranging from the Toronto Star to a two-person newsroom in rural Ontario. Though she covered a wide range of stories and topics, much of her reporting revolved around the Russian-speaking Jewish community, which has helped inform her current research. Upon receiving her PhD, Ruty hopes to continue working within the field of Russian disinformation and media analysis, while supporting the development of policies that help to limit the impacts of malignant foreign interference.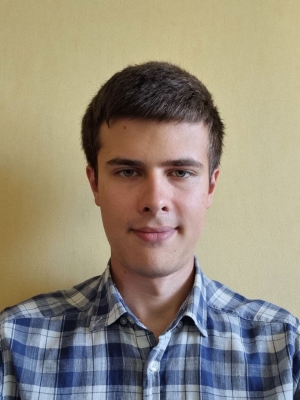 Artem Kvartalnov
Artem Kvartalnov is a junior research fellow at the PIR Center, an intern at UNDP Eurasia, and a member of the Young Deep Cuts Commission. His research interests include concepts of international and regional security, U.S.-Russia relations, arms control, the security-development nexus, and post-Soviet politics. Artem holds a bachelor's degree from the Moscow State Institute of International Relations (MGIMO University) and is nearing completion of his master's degree from the same institution. His master's thesis is about the role of status aspirations in Russian foreign and security policy. Artem is also studying temporality and threat perception in international relations as part of a grant project at MGIMO. In 2019, Artem completed an internship at Russia's Ministry of Foreign Affairs. He will begin a PhD in Government at the University of Texas at Austin this fall. Artem speaks Russian, English, German, and Spanish.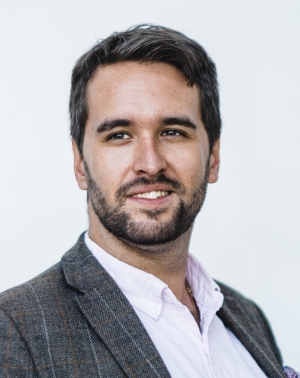 Adam Charles Lenton
Adam Charles Lenton is a PhD student in Political Science at the George Washington University. His doctoral research explores the historical and institutional drivers of nationalism in Russia's ethnic republics. His work was shaped by having lived for three years in Kazan, Tatarstan. Prior to coming to the United States, Adam completed an undergraduate degree in Russian and International Relations at the University of Exeter in his native UK, plus master's degrees in International Security at Sciences Po Paris and MGIMO in Moscow. He has taught courses in political science, international relations, and Russian politics at the George Washington University and Sciences Po. Adam's research has been published in Problems of Post-Communism, Russian Politics, PONARS Eurasia, and supported by the Harriman Institute of Columbia University and Carnegie Corporation of New York. Outside of academia, Adam enjoys cooking, motorsports, and learning languages.
Daniel Ofman
Daniel Ofman has been a producer with The World public radio news program since 2018. Over those years, he has been devoted to covering stories from all over the globe, with a particular focus on Eastern Europe and Eurasia. As a producer, Daniel has travelled on reporting trips to Russia and Ukraine, covering Russian youth in the age of a Putin-dominated Kremlin, and also Ukraine's complex political position during the "Trump-Ukraine impeachment scandal." Since the start of the pandemic, Daniel has highlighted major stories coming out of Russia and other former Soviet republics, including, upheaval in Belarus, war in Nagorno-Karabakh, and the poisoning and imprisonment of Alexei Navalny. In February 2022, Daniel reported from Ukraine in the lead up to Russia's invasion of Ukraine. Daniel has also contributed to The World's coverage of the State Department, National Security and Intelligence. Daniel is fluent in Russian and Hebrew and has conducted and translated interviews in both languages. Daniel is a proud graduate of the University of Maryland's Philip Merrill College of Journalism. He's also a rabid Boston Celtics fan.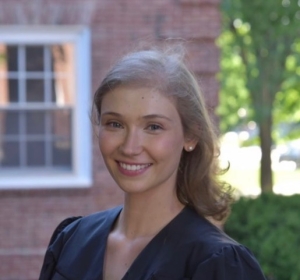 Natalie Shteiman
Natalie is currently an MPhil student in Global and Area Studies at the University of Oxford. Originally from South Florida, she completed her bachelor's degree in Middle Eastern Studies and Art History at Dartmouth College. Her undergraduate thesis titled "The Walled Off Hotel: Banksy and the Israeli-Palestinian Conflict" details the artistic endeavors of the anonymous British street artist known as Banksy in the Middle East and, more broadly, Palestinian tourism initiatives. Natalie's graduate dissertation examines the Russian influence on Israeli politics. She speaks Russian, Spanish, Italian, French, and Arabic and is currently learning Ukrainian and German. At Oxford, she is a member of St. Edmund Hall and is on the women's rowing team.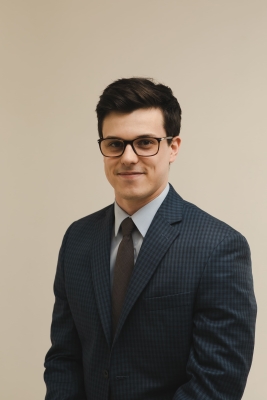 Mack Tubridy
Mack Tubridy is a master's student in political science at the Higher School of Economics. His research interests include comparative post-Soviet politics, business-state relations, and corruption. He received a BA in Sociology and a BA in Russian at the University of Wisconsin-Milwaukee. During his undergraduate studies, he was an academic year FLAS Fellow at Saratov State University. After finishing his BA program, he took a year off from academia and taught English at a private boarding school in Pavlovsk, St. Petersburg. Mack is involved in anti-corruption projects supported by the Fund for Constitutional Government. He also reports for the online business news outlet bne IntelliNews.
Daria Zhabina
Daria Zhabina is an MA student in Global Politics and International Political Analysis at the Moscow State Institute of International Relations (MGIMO University), where she previously completed her BA in Political Science, majoring in Conflict Studies and Public Diplomacy. Her professional background includes internships at UNDP in Uzbekistan, the Russian Ministry of Foreign Affairs, and the Russian International Affairs Council. Daria works as an expert in the Scientific Policy Department at MGIMO University and the Institute for International Studies. Her current academic interests include international conflicts, political processes in East and Southeast Asia, issues of international security, human rights and equality, and educational equity.