The Monterey Summer Symposium on Russia (MSSR) is a component of the Monterey Initiative in Russian Studies. The following are videos and podcasts from symposium lectures.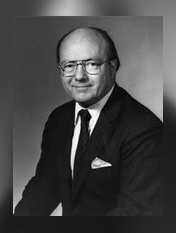 Keynote Address by Jack Matlock
Mr. Jack Matlock, a retired diplomat, has held academic posts since 1991: Sol Linowitz Professor of International Relations, Hamilton College, 2006; visiting professor and lecturer in public and international affairs at Princeton University, 2001- 2004; George F. Kennan Professor at the Institute for Advanced Study, 1996 – 2001; Senior Research Fellow and then Kathryn and Shelby Cullom Davis Professor in the Practice of International Diplomacy at Columbia University, 1991 to 1996. During his 35 years in the American Foreign Service (1956-1991) he served as Ambassador to the Soviet Union from 1987 to 1991, Special Assistant to the President for National Security Affairs and Senior Director for European and Soviet Affairs on the National Security Council Staff from 1983 until 1986, and Ambassador to Czechoslovakia from 1981 to 1983.
Featured Video: Ambassador Matlock's Keynote Address 
In English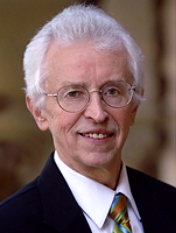 Siegfried Hecker
Siegfried S. Hecker is a professor (research) in the Department of Management Science and Engineering and a senior fellow at the Freeman Spogli Institute for International Studies (FSI) at Stanford University. He was co-director of CISAC from 2007-2012. From 1986 to 1997, Dr. Hecker served as the fifth Director of the Los Alamos National Laboratory. Dr. Hecker is an internationally recognized expert in plutonium science, global threat reduction, and nuclear security. Dr. Hecker joined Los Alamos National Laboratory as graduate research assistant and postdoctoral fellow before returning as technical staff member following a tenure at General Motors Research. He led the laboratory's Materials Science and Technology Division and Center for Materials Science before serving as laboratory director from 1986 through 1997, and senior fellow until July 2005.
Podcasts of Dr. Hecker's Lectures
In English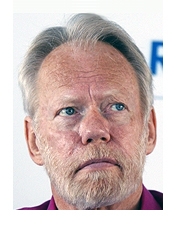 Robert Legvold
Robert Legvold is Marshall D. Shulman Professor Emeritus in the Department of Political Science at Columbia University, where he specialized in the international relations of the post-Soviet states. He was Director of The Harriman Institute, Columbia University, from 1986 to 1992.
Dr. Legvold's areas of particular interest are the foreign policies of Russia, Ukraine, and the other new states of the former Soviet Union, U.S. relations with the post-Soviet states, and the impact of the post-Soviet region on the international politics of Asia and Europe.
Dr. Legvold is a former trustee of the Carnegie Endowment for International Peace,and a member of various advisory boards, including those of the Committee on International Security Studies of the American Academy of Arts and Sciences, the Watson Institute for International Studies at Brown University, and the Foundation for International Peace and Democracy, led by Mikhail Gorbachev. He is a fellow of the American Academy of Arts and Sciences and a foreign member of the Russian Academy of Social Sciences.
Dr. Legvold's Lectures
In English
Featured Videos
Podcast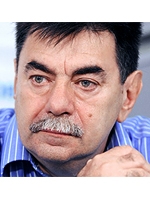 Emil Pain
Dr. Emil Pain is General Director of the Centre for Ethno-Political Studies and Professor in political science at the National Research University, Higher School of Economics. Dr. Pain has published 13 books and over 400 articles, focusing on nationality politics, ethnic conflicts and terrorism problems in Russia, the Caucasus, and Central Asia. He was an Adviser on Nationality Issue to the Russian President B. Yeltsin in 1996-1999, and a Galina Starovoitova Fellow on Conflict Resolution at the Kennan Institute in Washington from 2000-2001. On September 16, 2004, the European Foundation "TOLERANCE" award Emil Pain a gold medal "For transcendent merits in sociological and historical studies promoting resolution of ethnic conflicts in Russian regions".
Podcasts of Dr. Emil Pain's Lectures
In Russian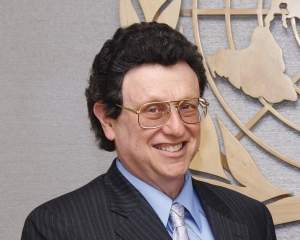 William Potter
Dr. William Potter is Sam Nunn and Richard Lugar Professor of Nonproliferation Studies and Founding Director of the Center for Nonproliferation Studies at the Middlebury Institute of International Studies at Monterey.
He is the author or editor of over 20 books, including two volumes on Forecasting Nuclear Proliferation in the 21st Century (Stanford University Press, 2010), The Global Politics of Combating Nuclear Terrorism (Routledge, 2010), Nuclear Politics and the Non-Aligned Movement (Routledge, 2012), and Preventing Black Market Trade in Nuclear Technology (Cambridge University Press, forthcoming 2017). Dr. Potter has served on numerous committees of the US National Academy of Sciences and for five years was a member of the UN Secretary-General's Advisory Board on Disarmament Matters. He has been an advisor to the delegation of Kyrgyzstan at every NPT Review Conference and Preparatory Committee meeting since 1995.
Podcast of Dr. Potter's Lecture
In English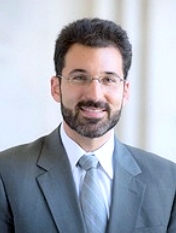 Matthew Rojansky
Matthew Rojansky is the Director of the Kennan Institute, as well as an adjunct professor at both Johns Hopkins SAIS and American University. Mr. Rojansky is an expert on U.S. relations with the states of the former Soviet Union, especially Russia, Ukraine, Belarus and Moldova. He has advised governments, intergovernmental organizations, and major private actors on conflict resolution and efforts to enhance shared security throughout the Euro-Atlantic and Eurasian region. Prior to entering his role with the Kennan Institute, from 2010 to 2013, Mr. Rojansky was Deputy Director of the Russia and Eurasia Program at the Carnegie Endowment for International Peace. There, he founded Carnegie's Ukraine Program, led a multi-year project to support U.S.-Russia health cooperation, and created a track-two task force to promote resolution of the Moldova-Transnistria conflict.
Matthew Rojansky's Lectures
In English
Featured Video
Podcasts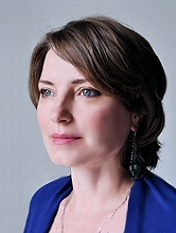 Natalia Sevagina
Natalia Sergeyevna Sevagina is an Associate in the Research and Education division of the State Tretyakov Gallery in Moscow. She completed her undergraduate education at the Russian Academy of Painting, Sculpture and Architecture in Moscow, as well as the Novoaltay College of Art and the Republican Art School in Tallinn. She received her master's degree from the Russian Academy of Painting, Sculpture, and Architecture in Moscow. Prior to joining the staff at the Tretyakov Gallery, Sevagina taught art history, painting and drawing in secondary and tertiary educational institutions of the City of Moscow. She then served for ten years as a senior research associate at the Ilya Glazunov State Art Gallery.
Podcasts of Natalia Sevagina's Lectures
In Russian
Old Russian Art: Architecture and Painting in the 11th -14th Centuries
Old Russian Art in the 15th-17th Centuries: The Tsardom of Muscovy
18th Century Architectural Ensembles & Visual Arts
Art of the First Half of the 19th Century
Art of the Second Half of the 19th Century
Art of the Silver Age: The Turn of the 20th Century
The Russian Avant-Garde
Soviet Art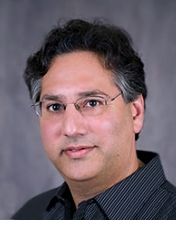 Adam Stulberg
Dr. Stulberg is Professor and Neal Family Chair; Associate Chair/Research; and Co-Director, Center for International Strategy, Technology, and Policy (CISTP) in the Sam Nunn School of International Affairs. He teaches undergraduate and graduate courses on international security, Russia/Eurasian politics and security affairs, nuclear (non)proliferation, and energy and international security, as well as inter-disciplinary courses on science, technology, and international security policy. His current research focuses on the geopolitics of oil and gas networks, energy security dilemmas and statecraft in Eurasia, Russia and "gray zone" conflicts, new approaches to strategic stability and denuclearization of military arsenals, internationalization of the nuclear fuel cycle, and implications of emerging technologies for strategic stability and international security.
Dr. Stulberg's Lectures
In English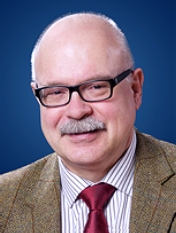 Dmitri Trenin
Dr. Trenin, Director of the Carnegie Moscow Center, is chair of its Foreign and Security Policy Program. He has been with the Carnegie Moscow Center since its inception in 1993.
He retired from the Russian Army in 1993. From 1993–1997, Trenin held a post as a senior research fellow at the Institute of Europe in Moscow. In 1993, he was a senior research fellow at the NATO Defense College in Rome.
He served in the Soviet and Russian armed forces from 1972 to 1993, including experience working as a liaison officer in the external relations branch of the Group of Soviet Forces (stationed in Potsdam) and as a staff member of the delegation to the U.S.-Soviet nuclear arms talks in Geneva from 1985 to 1991. He also taught at the War Studies Department of the Military Institute from 1986 to 1993.
Dr. Trenin's Lectures
In Russian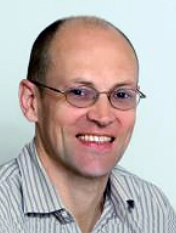 Andrei Tsygankov
Dr. Andrei P. Tsygankov is Professor at the departments of Political Science and International Relations at San Francisco State University.
A Russian native, Tsygankov is a graduate of Moscow State University (Candidate of Sciences, 1991) and University of Southern California (Ph.D., 2000).
He published several books in English and Russian including Anti-Russian Lobby and American Foreign Policy (2009), Russia and the West from Alexander to Putin (2012), and The Strong State in Russia (2014), as well as many journal articles.
Dr. Tsygankov's Lectures
In Russian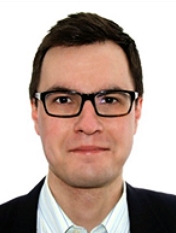 Feodor Voitolovsky
Dr. Feodor Voitolovsky is a corresponding member and professor of the Russian Academy of Sciences, as well as acting Director at the Institute of World Economy and International Relations of the Russian Academy of Sciences (IMEMO). He has been one of the leading experts of IMEMO's forecasting program and is also a professor in the department of Political Science at MGIMO University. He is a Next Generation Hurford Fellow with the Carnegie Endowment's Euro-Atlantic Security Initiative. His research interests include U.S. foreign and security policy, transatlantic relations, Russia-NATO relations, and wider political and security issues in the context of international institutions.
Podcasts of Dr. Voitolovsky's Lectures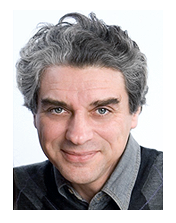 Sergei Zakharov
Professor Sergei Zakharov is the Deputy Director of the Institute of Demography (IDEM) at the Research State University Higher School of Economics (HSE). He is head of the HSE research group, "Analysis of Fertility and Family Formation in Russia Based on Data from Sample Surveys," and his research interests include first and second demographic transitions, fertility and family planning in Russia, transformation of family formation patters, and demography of Russian generations.
Professor Zakharov began his career as an Assistant Professor and Chair of Health Statistics at the Centeral Institute for Advanced Medical Studies at the USSR Ministry of Public Health in the 1980s. Immediately prior to becoming deputy director of the Institute of Demography at HSE, Prof. Zakharov was the head of the Laboratory of Population Estimates and Projections at the Center for Demography and Human Ecology from 1993-2006.
Professor Zakharov's Lectures
In Russian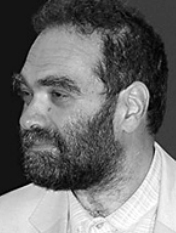 Andrei Zorin
Andrei Zorin is a Professor of Russian and a Fellow of New College at Oxford University as well as a professor in the Russian Presidential Academy of National Economy and Public Administration. He is a member of the editorial boards of the journals «New Literary Observer», «Slavic Review», and «Cahiers de Monde Russe».
His areas of specialization are Russian Literature and Russian Cultural History, especially of the XVIII- XIX centuries. His research includes Russian literature and culture of the 18th – beginning of the 19th centuries in the European context, the cultural history of emotions, and the history of the cultured community in Russia and in the USSR.
Professor Zorin's Lectures
In Russian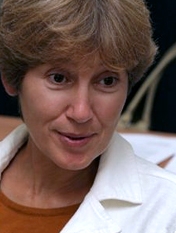 Natalia Zubarevich
Natalia Zubarevich is Russia's leading expert on social and economic development of regions, social and political geography, and urban development. She is a professor at the Department of Geography of the Moscow State University and director of the regional program at the Moscow-based Independent Institute for Social Policy.
Zubarevich is a member of the Expert Board of the Russian government and has directed programs for several Russian ministries. In 1997-2012, she was an expert of the UN Development Program (Russia). She also authored a number of reports on the development of human resources in Russia for the International Labor Organization and research reports for the Social Development Foundation (World Bank).
Professor Zubarevich's Lectures
In Russian