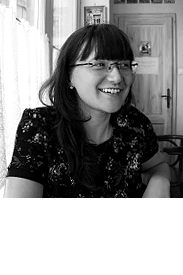 Jacqueline Dufalla
Jacqueline Dufalla is currently a PhD student in Political Science with a focus on International Relations at Central European University. Her focus is on Russian foreign policy and civil society, and her dissertation concerns conceptualizing a global challenger, using Russia as a case study. Jacqueline completed her Bachelor's degree at the University of Pittsburgh in Slavic Studies and Politics & Philosophy. She then continued on to complete a Master's degree in International Relations and European Studies at Central European University, working on the rhetorical shift noted in Russian foreign policy during the annexation of Crimea. Following this, she completed a second Master's degree at the University of Glasgow in Russian, Central and Eastern European Studies.
Jacqueline has also been involved in working with Russian civil society. She founded the volunteer translation organization, Russian in Translation, which provides free translation work for in-need organizations. From this, she worked with a number of Russian and English-speaking organizations, most recently, the EU-Russia Civil Society Forum in Berlin, where she also worked as an editor on a report analyzing the state of civil society in several European countries. Some of Jacqueline's writings on Russia can be found in Review of European and Russian Affairs as well as The Global Studies Journal.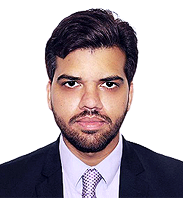 Vipin Kumar
Vipin Kumar was born in Haryana, India. He completed his schooling in Delhi, and joined the Maulana Azad Medical College,University of Delhi where he completed his Bachelor of Medicine, and Bachelor of Surgery (MBBS) degree (including 1 year of internship at the Lok Nayak Hospital, New Delhi and G.B. Pant Hospital, New Delhi.)
He joined the Indian Foreign Service in 2013. As an Officer Trainee, he underwent training at the Foreign Service Institute, New Delhi (December 2013 - September 2014) where he successfully completed various modules on international diplomacy, global security issues, international law, public speaking, protocol, consular issues, international trade, and administration, among others.
As Under-Secretary in the Ministry of External Affairs (October 2014 – August 2015), he worked in the External Publicity & Public Diplomacy Division and had the opportunity to handle the digital platforms.
He was posted to the Embassy of India in Moscow (August 2015 – November 2016) as Third-Secretary, where he learned Russian at Moscow State University and successfully passed the Advanced Diploma Examination in Russian conducted by the School of Foreign Languages, New Delhi, with distinction. In December 2016, he was designated the Deputy Head of the Political Wing in the embassy, looking after different aspects of political relations between India and Russia including coordination of high level visits to and from India and monitoring Russia's external global engagements and internal political developments and reporting to the headquarters in New Delhi.
At present, Vipin is a second-semester student in the MA in Translation & Interpretation program in English and Russian at the Middlebury Institute of International Studies, Monterey. In addition, he currently holds the rank of Consul in the Consulate General of India, San Francisco.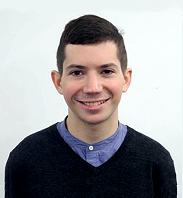 David Kurkovskiy
David Kurkovskiy is a Yale University Parker Huang Fellow, currently on a post-baccalaureate research fellowship at the Kyiv-Mohyla Academy in Kyiv, Ukraine. His undergraduate studies at Yale were split between Computer Science and Russian and Eastern European Studies. In Kyiv, David focuses on the intersection of post-Soviet nation building and social movements. In particular, he is interested in Soviet and contemporary Ukrainian feminist and sexual politics. His other academic interests include the digital humanities, early Soviet culture and nationalities policy, comparative Slavic linguistics, and Soviet and post-Soviet LGBT history. David's hobbies include traveling, reading, and learning (and arguing) about so-called "dead languages."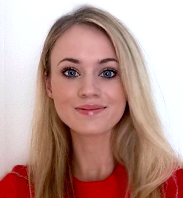 Jade McGlynn
Jade McGlynn is a CEELBAS-funded PhD student in Russian at the University of Oxford, where she is researching how the Russian government and media frame contentious news events within alleged historical precedents. Other research interests include memory politics, Socialist Realism, and historical continuities in Russia, Ukraine and Serbia, topics she has presented on at various conferences. Prior to her PhD, she studied Russian with Spanish for her BA (also at Oxford) and completed a Russian Studies MA by Research at the University of Birmingham. In between, she lived in Russia (including stints in Moscow, St. Petersburg, Pskov and Adler) for four years. Outside research, her interests include travelling in Eastern Europe, Russia and Central Asia, cooking and learning languages.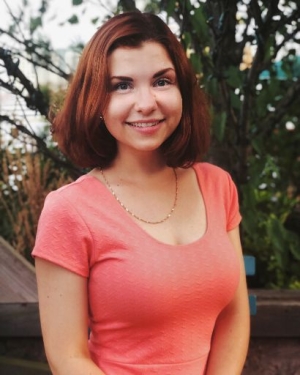 Anna Panutsa is a DAAD-funded scholar and an M.A. in Political Science candidate at the University of Mannheim, Germany, commencing in the fall of 2018. Her research focuses on authoritarianism, civil society, nationalism and regime change, with a regional specialization on Russia, the former Soviet and Yugoslav republics. Currently, Anna is co-authoring a project on how international sanctions contribute to domestic authoritarian popularity, and transforming her B.A. Thesis, which explored the intersections of democratic norms and identity-based violence, into an academic publication. As an undergraduate, she studied, volunteered for educational non-profits and conducted fieldwork in Croatia, Serbia, Russia and Ukraine. She has also presented her research on multiple occasions in the U.S., and held private sector managerial internships in Paris and Tokyo. A native of Saint Petersburg, Russia, Anna moved to the United States to attend Temple University, where she graduated from, summa cum laude, in May 2018. Upon finishing her Masters, she plans to pursue a Ph.D in Politics, with a subsequent career in research. In addition to academics, Anna enjoys traveling, reading Yugoslav war memoirs, laughing at Soviet comedies and creating vegan desserts.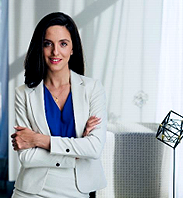 Elaha Rahmani
Elaha Rahmani is currently a M.S. Candidate at New York University, Center for Global Affairs. Elaha's concentration is Transnational Security, with a regional focus on Central Asia and Russia. Elaha's professional background includes working at the Embassy of Afghanistan in Washington, D.C. and on number of developmental projects in Kabul.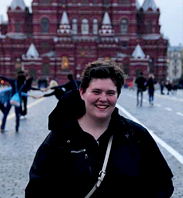 Kenzy Seifert
Kenzy Seifert graduated from Barnard College in 2016, where she majored in French literature and translation and minored in Russian language. She spent her junior year abroad in St. Petersburg, Russia, where she studied Russian history, culture, and language. During her senior year, she continued to delve into Russian language, focusing on phonetics and translation. Following graduation, she returned to Russia with the Critical Language Scholarship program for a summer in Nizhny Novgorod. She is currently a student at the Davis Center for Russian and Eurasian Studies at Harvard University. Her research interests include the intersection of language and identity in Russia and Eastern Europe, Russian foreign policy, cyber security and norms, cultural diplomacy, international education, and literature and media translation. On the off chance you catch her not thinking about Russia, you can find her brushing up on her French, reading everything from Tolkien to the history of American infrastructure, or daydreaming about her native Oregon.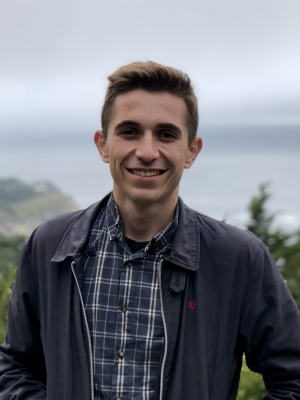 Ivo Walinga
Ivo Walinga is a recent graduate from the University of Oxford, where he completed a Masters in Russian and East European Studies at St Antony's College. Ivo's research interests include Russian foreign policy, Eurasian security, energy and natural resource politics, Sino-Russian relations and economic diplomacy. He previously explored these issues during a bachelor's at Utrecht University and a dual master's at Sciences Po Paris and MGIMO. 
Ivo's professional experience includes internships at the EU Delegation in Moscow, the energy think-tank CIEP in The Hague, and the Norwegian renewable company Statkraft. In addition, Ivo completed a reporting project for the Dutch Financial Times in Taipei and Shanghai, and researched foreign fighters for the International Centre for Counter-Terrorism. Next to his native Dutch and Bulgarian, Ivo is fluent in French and Russian; in his free time he enjoys rowing, reading, and traveling.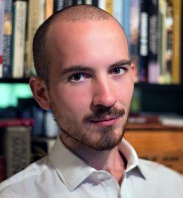 Gabriel White
Gabriel White is a rising second-year graduate student at American University's School of International Service pursuing a MA in International Security. White has interned in the United States Senate, the Office of the Secretary of Defense, the U.S. Department of State, the German Marshall Fund of the United States, and the Center for a New American Security. He received his BA in German Studies and International Relations from Wheaton College in 2015, with two semesters abroad in Regensburg and Hamburg Germany.
White was a 2017 recipient of the National Security Education Program (NSEP) David L. Boren Fellowship for Russian language study and Baltic regional security research in Tallinn, Estonia. His primary research interests focus on defense policy, statecraft, and Eurasian affairs. White is a frequent commentator on U.S. Foreign Policy. His online publications can be found in the National Interest, Small Wars Journal and the Strategy Bridge.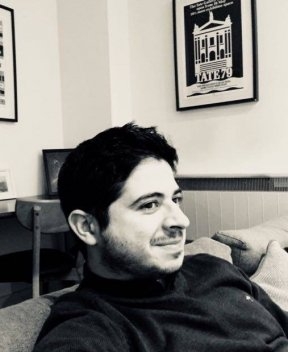 Pany Xenophontos
Pany Xenophontos is currently a PhD student at the University of Oxford working on the theme of memory in the works of the Russian writer Joseph Brodsky. More broadly, he works on Russian literature and culture from the late eighteenth century to the present day, with particular emphasis on Russian poetry. He holds a BA and an MS from the University of Oxford in Russian and French languages and literatures. He has previously worked for long periods of time in both private and NGO sectors across Europe and Russia (from Ulan-Ude to Pskov).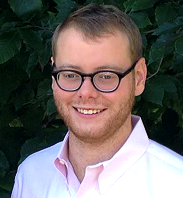 William Zang
William Zang is from Greensboro, North Carolina home. After graduating from UNC-Greensboro with degrees in History and Russian Studies in 2014, William spent two years in the Andes of Ecuador as an English teacher at the University of San Francisco de Quito. He returned to North Carolina in May of 2017 to begin studying in UNC-Chapel Hill's Global Studies Master's Program, where he focuses on Soviet-Cuban relations. In a few weeks will be presenting a paper at this year's Southern Conference on Slavic Studies on nationalism among pre-World War I Ukrainian immigrants to Argentina. Among other things William enjoys traveling, cooking, talking politics, and weight lifting to blow off stress. William plans to apply to global history PhD programs this coming fall.