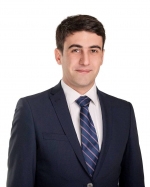 Sos Avetisyan
Sos Avetisyan is an MP at the National Assembly of Armenia and is a member of the Standing Committee on Foreign Relations as well as a delegate to the Parliamentary Assembly of Council of Europe since 2018.  He earned his MPhil in Russian and East European Studies from St. Antony's College, at the University of Oxford in 2016. At the University of Oxford Sos's research looked at the issues of the post-war democratization of Armenia since independence. He has received scholarships from Luys Foundation, Calouste Gulbenkian Foundation as well as from Harry Shuchman Eurasia Studies Foundation. Sos was involved in two leading higher education institutions in Armenia—Yerevan State University and the American University of Armenia, as lecturer and researcher in the former and a teaching associate in the latter. From 2017 to 2018, Sos Avetisyan has worked at Open Society Foundations in Armenia as a civil society program coordinator.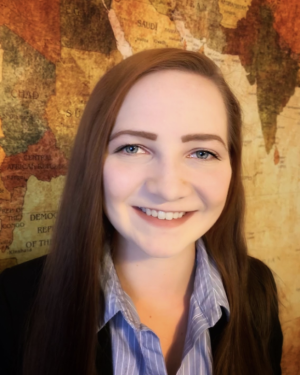 Sabrina Beaver
Sabrina Beaver is an incoming research analyst for Franklin Templeton's Global Macroeconomics Team. She received her BA in International Relations with a minor in Russian from Wellesley College, having spent a semester abroad in Bishkek, Kyrgyzstan. Her professional background includes internships with the Russian American Foundation and the US-Russia Foundation. Most recently, Sabrina interned with the U.S. Department of State in Kazakhstan with the support of the Albright Institute for Global Affairs, where she researched and developed reporting on foreign investment, economic diversification, and regional dynamics. Her other interests include Eurasian economic integration and the implications of new technologies in authoritarian states.
Lisa Becker
Lisa Becker is from Germany and a graduate of the Sciences Po - MGIMO double degree program in International Security. Her academic interests include Russian foreign policy, US-EU-Russia relations, European security, NATO, and space. She is currently completing the Blue Book traineeship program at the European Commission.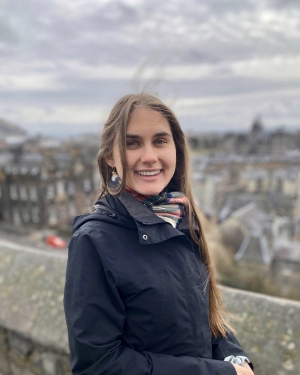 Alexandra Diouk
Alexandra is an MPhil candidate in Russian and East European studies at St. Antony's College, Oxford. Her thesis will focus on the role of the Russian Orthodox Church Outside Russia (ROCOR) in diaspora communities in the UK, and the way in which the Church fulfills different roles of political identity formation outside of the Russian state. When she is not studying for her degree, Alexandra is a Theme Section Editor for St. Antony's International Review (STAIR), the only peer-reviewed international affairs journal in Oxford, overseeing a section that focuses on issues of gender within international politics. She will take on the role of Managing Editor of the journal for the 2020-2021 academic year. She graduated from American University in May 2019 with degrees in International Relations and Literature. Her International Relations senior thesis focused on GDR policy towards the Soviet Union during the détente era, and her literature thesis explored the political nuances of Anna Akhmatova's poetry. She spent a summer studying at Herzen University in St. Petersburg, where she took classes for Russian heritage speakers and greatly enjoyed the beauty of the White Nights.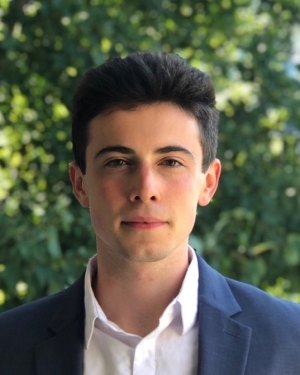 Seth Farkas
Seth Farkas is a MA candidate in Eurasian, Russian, and East European Studies at Georgetown University's Walsh School of Foreign Service. His research interests include political discourse and communication, nationalism, and language politics in Russia, Central Asia, and Eastern Europe. He is currently researching Russian interests and activities in Latin America, the recent Russian trash crisis, and the future of agriculture in Russia in light of climate change. He has professional experience working with data analysis and visualization and enjoys incorporating this into his regional research when possible. Seth holds a BA in Russian Language & Culture and Neuroscience & Behavior from Columbia University, where he completed a thesis on Russian political discourse and framing related to the 2014 annexation of Crimea. While at Columbia, he spent a semester in St. Petersburg. His other interests include linguistics, misinformation, political psychology, and migration.
Kamila Godzinska
Kamila is an MPhil candidate in Russian and East European Studies at the University of Oxford. She has a B.A. in Modern Languages and Cultures (French and Russian) from Durham University. Her MPhil dissertation looks at Orientalist and Balkanist discourses used by migrants from the former Yugoslavia living in Switzerland, and the ways in which they negotiate and disrupt traditional East/West hierarchies. Her research interests include symbolic geographies in the studies of nationalism and international relations; Sino-Russian relations in the Central Asian theatre; and authoritarian tools used by post-Soviet regimes. Her professional experience includes working as a research assistant for the International Multimodal Communication Centre (IMCC) at the University of Oxford and for the Center for Security Studies (CSS) at ETH Zürich. Besides her research, she is passionate about tackling climate change and volunteers for a number of environmental projects.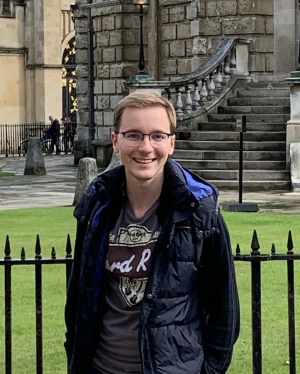 Nikita Gryazin
Nikita Gryazin is reading for a MPhil in International Relations at the University of Oxford. His main research areas are the US and UK foreign policy, as well as US-Russia and UK-Russia relations. Nikita has immersed himself in the study of international affairs at both the Bachelors and Masters levels since 2013 at Higher School of Economics, Moscow, Russia. Nikita worked as a Research Assistant at the Centre for Comprehensive European and International Studies. Currently, he is a Deputy Editor for the UK Politics section in the Oxford Political Review.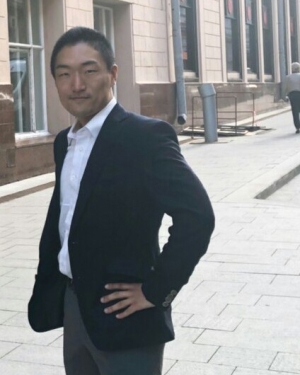 Tomohito Ishikawa
Tomohito Ishikawa is working for the Ministry of Foreign Affairs of Japan and is currently assigned for two years with intensive Russian language training in Moscow. From April 2016 to March 2018 he worked in the Economic treaties division of the International Legal Affairs Bureau. In 2016 he earned a Master's degree in Sociology at Hitotsubashi University in Japan.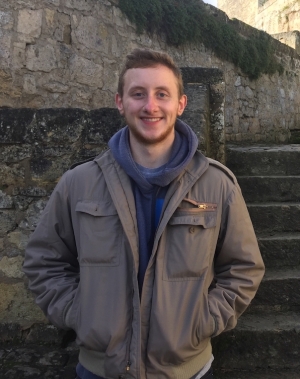 Michael La Bella
Mike La Bella is a recent graduate from Middlebury College with a double major in Russian and International and Global Studies, with a concentration in French/European Studies. He has studied abroad at Sciences Po Bordeaux and in Yaroslavl, Russia. His academic interests include U.S. security policy, contemporary Russian politics, and French history. He hopes to pursue further education in Russian and international security.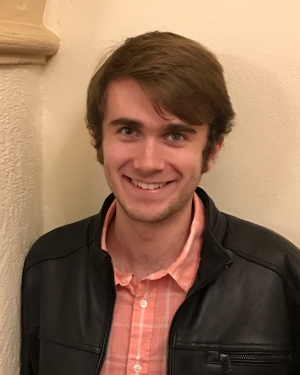 Steven Newman
Steven Newman majored in International Relations, specializing in Europe & Russia and International Security, with a minor in Modern Languages (Russian and Italian) at Stanford. He is currently completing a master's degree at Stanford in Russian, Eastern European, and Eurasian Studies. Steven has interned at the US Embassy in Bulgaria and studied Czech in Olomouc on a scholarship from the Czech Ministry of Education. Steven is interested in how Eastern European and Eurasian states have navigated their post-Soviet independence and hopes to pursue a career promoting US diplomatic relations and developing international business ties.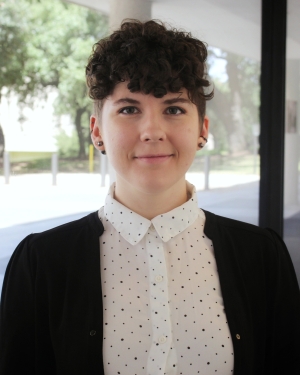 Lera Toropin
Lera Toropin is currently in the first year of her dual-degree Master's program in Global Policy Studies and Russian, East European and Eurasian Studies at the University of Texas at Austin. Her academic interests include dissidence in pre/post-Soviet Russia, the recent conflict in Eastern Ukraine, grassroots diplomacy, and cybersecurity measures to counter foreign disinformation campaigns. A Truitt Graduate Fellowship and Foreign Language Area Studies Fellowship recipient, she is also currently studying to supplement her heritage Russian language skills and specializing in intelligence studies through the lens of U.S.-Russia relations.
She received her BA in Japanese from Penn State and studied abroad at Nanzan University in Nagoya, Japan. Afterwards, she spent another year abroad teaching English on the Japan Exchange and Teaching Programme before returning to work at the Embassy of Japan in Washington D.C. as a Diplomatic Assistant for Congressional Affairs. She also has experience working in translation/interpretation, program coordination and development, and university admissions. In her free time, she enjoys working on the Slavic Connexion podcast as an associate producer and co-host.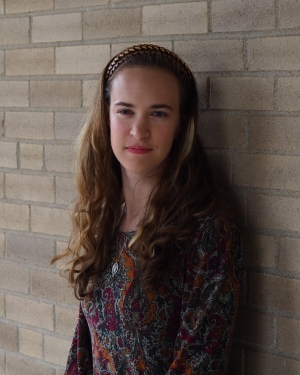 Lucia Winkeler
Lucia Winkeler is originally from Austin, Texas. She is currently a second-year graduate student at the University of Texas at Austin where she is at the LBJ School of Public Affairs, pursuing a Master's of Global Policy Studies and a dual degree with Russian, East European, and Eurasian Studies. Her LBJ School specialization is Security, Law, and Diplomacy. Her research interests include the following: U.S. foreign policy; U.S.-Russian relations; the Caucasus region; insurgency movements in Russia; international security.
Lucia graduated from Texas A&M University with a B.A. in international studies and modern languages as a double major; her focuses were politics, diplomacy, and Russian. During the spring of 2017—through A&M's Public Policy Internship Program—she interned at the Office of Russia, Ukraine, and Eurasia within the U.S. Department of Commerce. During the summer of 2016, Lucia was a Fulbright Hays GPA Scholar as part of the Moscow-Texas Connections Program, during which she studied Russian intensively at the Higher School of Economics for 10 weeks. While at Texas A&M, she was also inducted into the National Slavic Honor Society, Dobro Slavo. After earning her Master's degrees she plans to enter a federal career to work on improving the state of U.S.-Russian relations and affect U.S. interests in the Eurasian region overall. Her non-academic interests include drinking tea or cappuccinos, traveling, Pilates, and salsa dancing.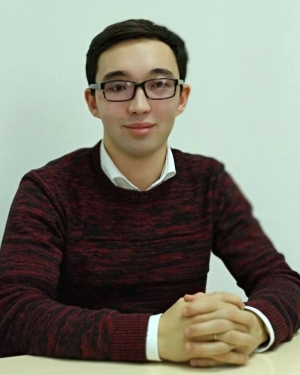 Madi Zhakupbayev
Madi Zhakupbayev is a first-year Ph.D. student in Eurasian Studies at Nazarbayev University. His research focuses on the politics of identity in Eurasia, petty corruption, and gift-giving in the former Soviet Union. Madi's professional background includes teaching anthropology, the theory of knowledge and social studies at International Baccalaureate School, assisting at the School of Sciences and Humanities at Nazarbayev University, and interning at the Ministry of Foreign Affairs of the Republic of Kazakhstan. He holds a BA in Anthropology from Nazarbayev University and MSc in Social Work from Eurasian National University.