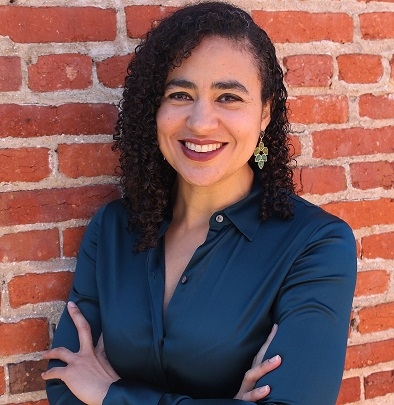 Erica Williams, a 2002 graduate of the MA in International Policy Studies, was recently promoted to Executive Director of the DC Fiscal Policy Institute (DCFPI).
The DCFPI conducts research and public education on budget and tax issues in the District of Columbia, with a particular emphasis on issues that affect low- and moderate-income residents. By preparing timely analyses that are used by policymakers, the media, and the public, DCFPI seeks to inform public debates on budget and tax issues and to ensure that the needs of lower-income residents are considered in those debates.
"Even though I didn't end up working in international policy, my MIIS experience and focus on gender and economic development really solidified for me the pivotal role of public policy (along with transparency and robust civic engagement and participation) in shaping outcomes for people and communities. It also helped me see where we were falling short here in the United States," Erica shared.
Dean of the Middlebury Institute Jeff Dayton-Johnson congratulated Erica on her promotion. "As an economist, I have come to conclude that a jurisdiction's fiscal policy is a true reflection of the social contract linking governments and citizens. Too frequently throughout the world—and increasingly, in the United States—insufficient tax revenues and public spending are signs of a broken social contract. [Erica's] task could not be more important to democratic revitalization," said Dean Dayton-Johnson.
Visit the DCFPI website to learn more about Erica and her new role.
My name is Loren Hall, I'm a graduate of the International Trade and Economic Diplomacy degree. Currently employed as a trade and logistics officer with the Global Alliance for Trade Facilitation. The job that I'm in now is absolutely what I wanted when I went to graduate school.
An alum from the ITED program helped me secure my internship with the International Trade Administration, and that role, above all else, helped me land my current job. If there is one piece of advice I would give current students, it's that it's never too early to start networking and looking for your summer internship or your full-time job.
Many of our graduates launch successful careers in the nation's capital. This year our DC Career Week went virtual and continued to be a catalyst for our students as they made meaningful connections with employers and gained invaluable advice from professionals working in fields like international development, global security, trade, and localization.