Graduates of our International Environmental Policy (IEP) master's degree program find careers with the most prestigious environmental organizations, as well as in government and the private sector. They are on the cutting edge, designing solutions to make sustainability a reality, with an eye toward effective behavioral interventions and persuasive communication.
Alumni Careers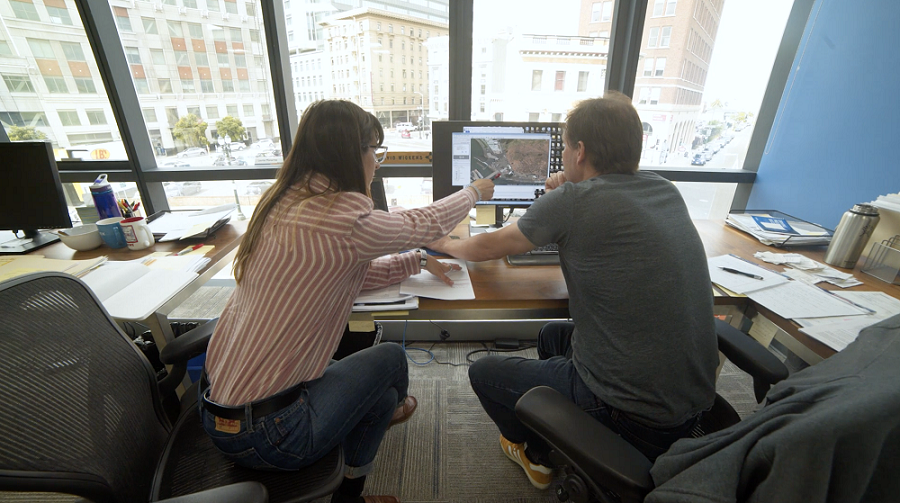 Elea Becker Lowe
Currently: Environmental Scientist, California Natural Resources Agency (Sacramento, California).
Institute Advantage: I got to meet leading professionals at the many IEP extracurricular events. My role on Student Council gave me the confidence to be bold in my learning in and outside of the classroom. DPMI and Professor Langholz's Conservation Program Design and Evaluation course gave me the direct tools and experience that have been essential to my job. I can say without a doubt that the lessons, connections, resources, or stories from just about every experience at the Middlebury Institute have brought me to where I am today and will continue to serve me throughout the next steps in my career.
Story: How I Got Hired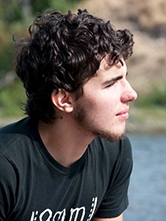 Matt Coomer
First Job After Graduation: Conservation Projects and Communications Coordinator, the Marine Conservation Institute (Seattle, Washington)
Internship: Center for the Blue Economy Fellow, Conservation International (Honolulu, Hawaii)
Institute Immersive Learning: Center for the Blue Economy Fellowship; NOAA Marine Debris Program IPSS Fellow
Institute Advantage: The Ocean and Coastal Resource Management (OCRM) course work developed my understanding of marine conservation, and my Center for the Blue Economy (CBE) fellowship with Conservation International Hawaii showed me how a nonprofit organization works. With the resources the Center for Advising and Career Services provided on professional presentation, I continually reworked and improved my résumé during my job search. The unique, real-world experiences offered through the Institute are what really made me stand out when, at the end of the day, anyone else can earn the same degree.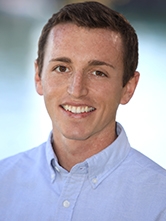 Nick Fisher
Current Employment: Associate Director, CCS Fundraising (San Francisco, California)
First Job After Graduation: Senior Advancement Manager, Greenbelt Alliance (San Francisco, California)
Internship: Grants Coordinator, Big Sur Land Trust (Monterey, California)
Institute Immersive Learning: Paul D. Coverdell Fellows Program; Frontier Market Scouts
Institute Advantage: All of the client-facing opportunities at the Institute helped me prepare for my current job. The projects required patience, flexibility, and professionalism beyond the deliverables for a letter grade. The Institute course work taught me many things, but most importantly, it taught me project management skills and working in a team—skills that I use in my job every day.
One Year After Graduation
Many of our alumni are in rewarding careers around the world; scroll down to see where they are and what they are doing within 12 months of graduation.
Mouse over charts to see details.
SELECT
EMPLOYERS
Anchorage Solar
Big Sur Land Trust

CAL

FIRE

California Natural Resources Agency
City of San Jose

E25B

io
Earth Angel Sustainable Production Services
Fresh Approach
Itacaré Department of Environment
Midpeninsula Regional Open Space District
Oceana
Oceankind

Rare

REBBL

Rincon Consultants
San Francisco Bay Conservation and Development Commission
Santa Barbara County Association of Governments
Scissortail Park Foundation
Study of Environmental Arctic Change
The City of Monterey
The General Services Administration (

GSA

)

U.S.

Army
Voltus
WildAid
World Wildlife Fund
SELECT
POSITIONS
Analytics and Operations Manager
Associate Environmental Planner
Associate Program Manager
Coastal Planner
Consultant
Deputy Director
Development Coordinator
Director of Operations and Communications
Energy Program Specialist
Environmental Scientist

Marine Program Coordinator
Marine Spatial Scientst
Policy and Governance Advisor 
Program Manager
Regulatory Project Manager
Research Associate
Risk Management Specialist
Supervisory Park Ranger
---
Employer Testimonial
"[The student] … worked steadily and reliably and helped supply all requested tools and analyses in time … We will miss her a lot … Any institution would be lucky to have her on board."
–International Professional Service Semester Supervisor, Conservation International
Summer 2019
Secured Opportunity: 97%
Locations: Bahamas, Ecuador, Germany, Mozambique, Peru, United States
Select Internship Employers
Alfred Wegener Institute German Arctic Office
Andean Alliance for Sustainable Development

BSR

California Coastal Commission
California Green Business Network
California Natural Resources Agency
California State Lands Commission
Center for the Blue Economy
Center for Climate Change Impacts and Adaptation
Citizens' Campaign for the Environment
Department of Toxic Substances Control 
Elkhorn Slough National Estuarine Research Reserve 
Environmental Defense Fund

Fish 2.0

LIKHA

Middlebury Institute of International Studies

NASA

Ames Research Center
Reef Check
Satoumi Seafood Co. 
Social Impact Corps
Solar Energy Industries Association
Summer Intensive Language Program
Think Beyond Plastic
Tijuana River National Estuarine Research Reserve
WildAid
World Wildlife Fund
Select Internship Position Titles
Associate
Campaign Intern
China Ocean Program Intern 
Coastal Program Analyst Intern
Communication and Research Fellow
Dive Specialist
Environmental and Social Safeguards
Fellow
Garden Manager
Graduate Assistant, Sustainability Council
Graduate Research Assistant
Intern

Investor/Innovator Relations Intern
Marine Research Scholar
Ocean Programs Intern
Program Manager
Project Assistant
Project Associate
Project Lead
Research and Development Intern for the Oceans Program
Research Fellow
Research Scientist 
Scholar
Staff Services Analyst
Sustainable Transport Collaboration Fellow
---
Past Internships
Years: 2017, 2018
Locations: Bahamas, China, Colombia, Federated States of Micronesia, Fiji, Honduras,  , Ireland, Italy, Kenya, Palau, Peru, Rwanda, Vietnam, United States
Employers
Amigos de Bolsa Chica
Andean Alliance for Sustainable Development
Big Sur Land Trust
Bureau of Land Management Field Office  
Business for Social Responsibility (

BSR

)
California State Coastal Conservancy
California Farmlink
California Natural Resources Agency
Cape Eleuthera Institute
Carbon Table

LLC

Catholic Relief Services (

CRS

)
China Nonferrous International Trade Co., Ltd
Community Foundation for Monterey County
Conservation International
Department of Toxic Substances Control 
Driscoll's
East-West Center
Environmental Defense Fund 
Fish 2.0 
Fresno Food Commons
Fundación

E2E

Good Food Institute

International Arctic Research Center

IUCN

Oceania
Kuli Kuli Foods
Marine Mammal Center

ME

arth
Measure to Improve
Monterey Bay Fisheries Trust
Moringa School
Municipality of Anchorage
Nature Conservancy

NDC

Partnership, World Resources Institute

NOAA

One Earth Future
OneReef
San Diego Regional Climate Collaborative
San Francisco Estuary Partnership
Surfrider
Sustainable Jersey
Think Beyond Plastic
University of Galway
United Nations Food and Agriculture Organization
Wait Institute
WildAid
World Wildlife Fund (

WWF

)