Known and respected worldwide, the Middlebury Institute Translation and Interpretation programs prepare you for international careers in translation and interpretation.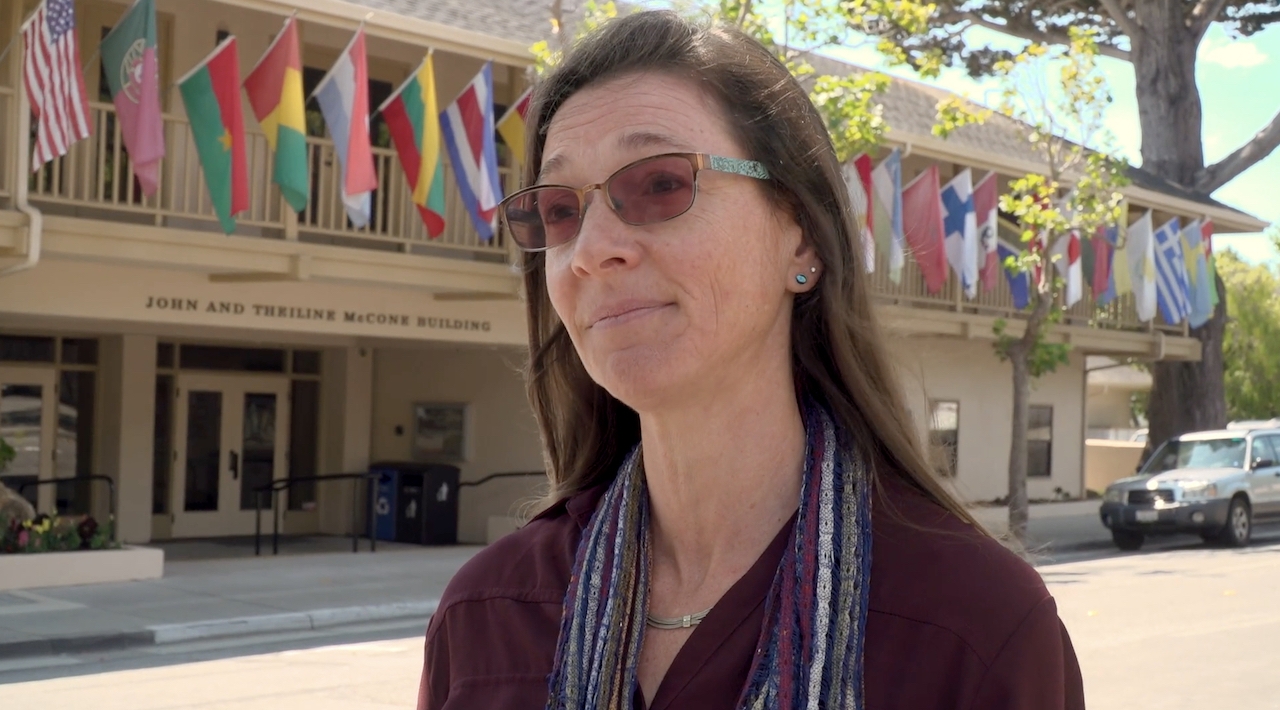 You can pursue a Master of Arts in Translation, a Master of Arts in Translation and Interpretation, or a Master of Arts in Conference Interpretation. These two-year, 60-credit programs include core course work in translation and interpretation practice, localization tools and technologies, and professional development and career skills. Each degree includes a practicum for students to engage in authentic translation and interpretation experiences, often working with local community partners. A thesis option is available for those interested in pursuing an extended translation project. Students often pursue internships during the summer between their first and second years. Language-specific course work, working both in and out of your languages, helps to develop your skills.
Language Pairs
Students entering any of the programs choose to focus on one (or two) of the following languages, all paired with English. Each program has skill-based and language-specific courses, experienced faculty, and extensive access to internship and employment opportunities.
A, B, and C Languages
Your A language is typically the language that you grew up with and were educated in during school. This is the language and culture that you feel most familiar with and can understand and speak with fluency, cultural awareness, understanding of nuances, and grammatical accuracy.
Your B language is the language that you feel almost as proficient in as you do your A language. You typically have both substantial academic and in-country experience with this language. You understand its nuances and cultural references and can use it almost as fluently and expertly as your A language. Most translators and interpreters will listen/read in their B language as they interpret/translate into their A language, but many others will also work bidirectionally; that is, they will also listen/read in their A language and interpret/translate into their B language.
Your C language is considered a "passive" language—the language that you understand at the level of your A and/or B language, but that you will only listen to/read in order to interpret/translate into your A/B language. You will not typically translate or interpret into your C language. Many translators and interpreters add C languages to their repertoire throughout their professional lives. Pursuing a C language is only available in the Translation program and the Conference Interpretation program.  
C language is required for the Conference Interpretation degree in French or Spanish.  
C language is highly recommended for the Conference Interpretation degrees in Russian and German, as most professional positions in these languages will require a third language.
Careers and Internships
The Institute has established partnerships with organizations around the world, providing Translation and Interpretation students with summer internships and postgraduate opportunities:
United Nations Institute for Training and Research (Geneva, Switzerland)

World Intellectual Property Organization (Geneva, Switzerland)

United Nations (New York, NY)

Stanford Hospitals and Clinics (Stanford, CA)

Office of Language Services, U.S. Department of State (Washington, DC)

Organization of American States (Washington, DC)
Professional Affiliations
The Institute is an active member of a number of translation, interpretation, and localization professional and educational organizations:
Tuition and Fees
Visit our Admissions site for detailed information about tuition and fees.