Next Application Deadline December 5
Japanese Translation and Interpretation
The Japanese translation and interpretation program equips students with the latest skill sets for exciting and rewarding careers.
 
Careers
We have a well-connected and influential alumni network that is eager to help you launch your career. Our recent graduates are sought after around the world, and close to 100 percent are employed soon after graduation. They work at prominent international companies and organizations including, Honda, Google, Otsuka Pharmaceuticals, the IMF, Bloomberg, the U.S. Department of State, and SMBC Nikko Securities; and at academic institutions such as Tokyo University of Foreign Studies and Rikkyo University. Many thrive as freelance translators and interpreters.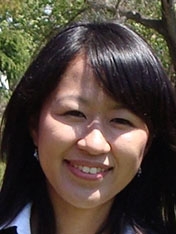 Maiko McKelvey
Current Employment: Freelance interpreter and translator (Tokyo, Japan)
First Job after Graduation: In-house interpreter, Honda (Tokyo, Japan)
Internship: On-site interpreter, Point Mugu Naval Air Warfare Center (California)
Degree: Conference Interpretation
Languages of Study: Japanese, English
Institute Advantage: The Middlebury Institute network, individual career advice, and the career fair are helpful. Now that I am a freelancer, I have expanded my client base using referrals from my professors at the Middlebury Institute and my former classmates.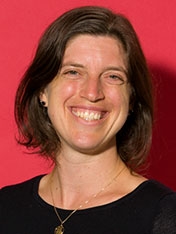 Katrin Larsen
Current Employment: Interpreter and translator, DeNA Co., Ltd. (Tokyo, Japan)
Internship: Translation fellow, World Intellectual Property Organization (Geneva, Switzerland)
Degree: Translation and Interpretation
Languages of Study: Japanese, English
Institute Advantage: The Practicum in Interpreting course was incredible—it gave me the opportunity to interpret on a wide variety of topics, to get hours of actual interpreting practice, and to connect with other interpreters.
High Demand for Japanese Language Experts
The demand for professionals with Japanese language skills is significant. Top companies are desperately seeking professionals trained in Japanese translation, interpretation, and localization management. Career advisor Winnie Heh and Professor Tanya Williams discuss this growing career field that can lead to high-earning and fulfilling career opportunities for individuals with the right language skills and training. Watch the recording of this online discussion.
Internships
During the summer breaks, students take advantage of available internships at high-profile companies such as Honda, the World Intellectual Property Organization, and Daikin.
Course Work
Thanks to our small class sizes, you will receive individual attention, immediate feedback, and intensive mentoring from your professors, greatly accelerating your development. This also means you will have more hours of practice in our interpretation booths, giving you a competitive edge once you graduate.
Our classroom environment includes an optimal balance of native English and Japanese speakers, which fosters peer linguistic feedback and a more dynamic academic atmosphere. Courses cover a variety of topics, including economics, politics, technology, patents, health and medicine, and business.
We also often host guest speakers and career-oriented workshops.
International Students
Our international students greatly benefit from the immersive English environment at the Middlebury Institute. Upon graduation, international students may be able to take advantage of Optional Practical Training (OPT) to work in the U.S. for a year.
Faculty
Our faculty are active professionals who bring a broad range of experience and expertise to their teaching. They foster strong mentoring relationships with students, providing guidance on academic performance and career opportunities.
Connect with Us
If you would like to meet more of our alumni and learn about day-to-day life as a student in the Japanese translation and interpretation program, or the Japanese translation and localization management program, please visit our Facebook page and check out our blog.