Next Application Deadline October 1
French Translation and Interpretation
The French translation and interpretation program equips students with the latest skill sets for exciting and rewarding careers.
 
Careers
We have a well-connected and influential alumni network that is eager to help you launch your career. Our graduates are sought after around the world by a range of international organizations, including the United Nations, European Union, African Union, World Intellectual Property Organization, and the World Health Organization. Others work at government entities like consulates and the U.S. Department of State, global companies such as Google and Cisco, language services companies, and NGOs like the microfinance provider Kiva. Many thrive as freelance translators and interpreters.
We also have students who have successfully prepared for the United Nations language competitive examinations using our network and content. Others have interned at the UN right after graduation, gaining precious insight that has helped them pass the languages competitive exams.
Anna Bialostosky
Current Employment: Community and conference interpreter and freelance translator (Washington, D.C.) with clients including the U.S. Department of State, Technicis, and Multicultural Community Service
Degree: Translation and Interpretation
Languages of Study: English, French
Institute Advantage: My professors cultivated an environment of intellectual rigor more rewarding than any I had encountered in my previous studies. I emerged from the Institute to find that my classmates and other alumni had become my community of curious, kind, dedicated, and talented colleagues. I do my best to apply the rigor of my Institute experience to my own practice.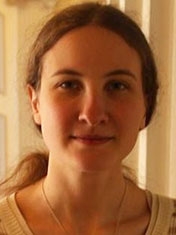 Amandine Martin
Current Employment: Freelance translator and interpreter (France)
Degree: Translation and Interpretation
Languages of Study: English, French
Immersive Learning Opportunity: Practicum in Interpretation/Fall Forum, TEDxMonterey
Institute Advantage: The Middlebury Institute network is the biggest advantage. My first interpretation assignment after MIIS, thanks to Professor Christiane Abel, was the Pan-Africa Youth Leadership Program. I still work for this program every year. I find most of my clients through the Middlebury Institute network. It is an incredible resource, not just to get jobs but also to discuss best practices and get answers to any career-related questions I might have. I try to pay it forward and help others, too. The career management course was useful, as I had no idea how to manage my own business.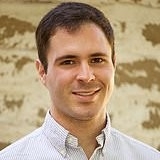 Michael Ross
Current Employment: Freelance translator and interpreter (Chicago) with clients including the U.S. Department of State and UN Capital Development Fund; I have also translated two published books about video games
Degree: Translation and Interpretation
Languages of Study: English, French
Institute Advantage: The Institute gave me the opportunity to use my language skills in a new career. With my degree in translation and interpretation, I'm making more money, I have a better quality of life, and I'm much, much happier. What's more, I have seen how Institute graduates come out of school immediately at the top of their fields.
Internships
Most students pursue internships during the summer break with organizations like Moravia (Monterey), Acolad (Paris), and Asiatis (Montreal).
Course Work
Thanks to our small class sizes, you will receive individual attention, immediate feedback, and intensive mentoring from your professors, greatly accelerating your development. This also means you will have more hours of practice in our interpretation booths, giving you a competitive edge once you graduate.
Courses integrate theory and skill building with content that covers different geographical regions, topics, and text types. Topics are representative of work in the field: legal, information technology, medical (with a focus on AIDS, malaria, and other issues affecting the developing world), engineering, and biotechnology (with a focus on agriculture, because of Francophone Africa).
Authentic practice opportunities are incorporated into course work. Translation assignments often simulate professional work performed by professors and sometimes consist of actual jobs for real clients. Interpretation classes include taking part in multilingual mock meetings as well as interpreting guest lectures and tours, such as at the local hospital and the Monterey Bay Aquarium.
The Practicum in Interpretation allows you to interpret in marketlike situations side-by-side with your classmates and your professors, who are then able to share best practices with you.
International Students
Our international students greatly benefit from the immersive English environment at the Middlebury Institute. Upon graduation, international students may be able to take advantage of Optional Practical Training (OPT) to work in the U.S.
Faculty
Our faculty are active professionals who bring a broad range of experience and expertise to their teaching, having translated and interpreted for the U.S. Department of State and the United Nations International Criminal Tribunal for Rwanda, as well as heads of state, private companies, and NGOs. They foster strong mentoring relationships with students, providing guidance on academic performance and career opportunities.
News
Up to the Test: Passing the United Nations Exams for Interpreters
How recent Middlebury Institute graduate Gustavo Mercado MACI '19 passed one of the United Nation's most difficult interpretation examinations. Read more.
Student Wins Leading International Literary Journal's Translation Prize
Mariah Rust, a first-year French translation student, has won the prose category of World Literature Today's Student Translation Prize for 2021. Read more.
Interpreting for the United Nations: Students Gain Career Insights from Alumni Experts
The increased use of remote communications has made it easier for alumni from around the world to share their expertise with current students. As an example, two alumni who work as staff interpreters for the United Nations recently conducted free subject-matter workshops (via Zoom) for interpretation students interested in learning more about careers at the UN. Read more.
Leader in Residence Alumna Lorena Ortiz Schneider Shares Insights from a Career in Language Services
As part of the Middlebury Institute's Leaders in Residence program, alumna Lorena Ortiz Schneider, a 1992 graduate of our translation and interpretation programs, recently presented three sessions for students sharing experiences and insights from her 30-year career in language services. Read more.
Recent Graduate Working at the United Nations
When the United Nations Security Council convened a special meeting on Iran chaired by then U.S. President Donald Trump, one of the translators working in the building was conference interpretation alumna Amy Mendenhall, who achieved the significant feat of passing the UN's Language Competitive Exam for Translators before she had completed her studies. Read more
Three Institute Students Excel in United Nations Translation Contest
Once again, Middlebury Institute students of translation and interpretation excelled in the United Nations-sponsored St. Jerome's Translation Contest. Held for the 14th time in 2019, the contest is organized by the Conference Management Service of the United Nations at Vienna. Read more
Interpreting for President Macron
Three alumnae interpreters supported the White House state dinner for French President Macron. Read more
Professor Abel Interprets for Author Éric Vuillard
Middlebury Institute translation and interpretation faculty member Christiane Abel recently interpreted for celebrated author Éric Vuillard, winner of the Prix Goncourt 2017. Mr. Vuillard was touring the United States to promote the publishing of the English translation of his award-winning novel L'Ordre du Jour or The Order of the Day. Read more