Fall 2020 Program Highlights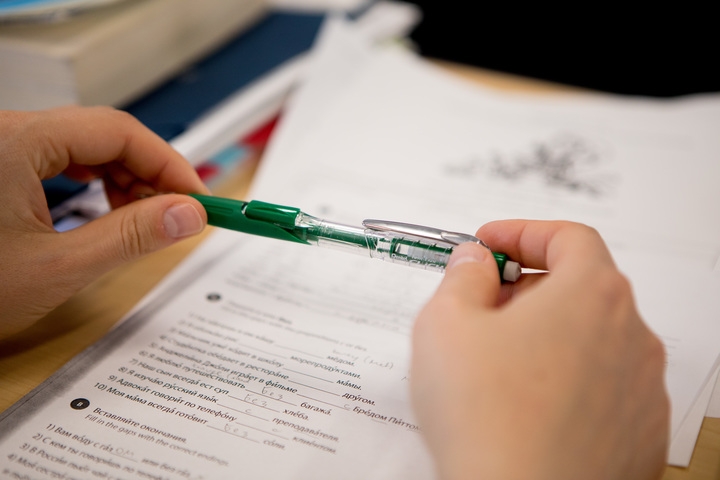 As part of Institute-wide summer preparations for fall semester 2020, faculty have adapted and reimagined the course schedule to reflect the time we are living in and the remote format for teaching and learning.

Here are some important program highlights:
Cross-Disciplinary Courses
Cross-Disciplinary Practice in a Pandemic, two or four credits, Professors Avineri, Baimyrzaeva, and Murphy
In this course, students will engage with experts from multiple disciplines to examine how COVID-19 has impacted the economy, the environment, education, public health, and much more. Students will critically evaluate the roles that policy, language, cultural understanding, and intercultural communication play in shaping local, regional, and global responses to the pandemic across disciplines with an eye toward social justice and change. The course will provide students with tools to engage with a range of diverse audiences, to address complex problems, and to communicate their findings professionally as preparation for their future careers in a changing world.
Intercultural Competence (ICC)
We have made changes to the what, how, and why of our ICC curriculum based in part on feedback from students. Our weekend workshops and semester courses will have fewer hours and are designed for a meaningful balance between synchronous and asynchronous activities, sensitivity to Zoom fatigue, and different time zones. We are integrating additional material about ICC in online environments and perspectives on racial justice, COVID-19 (e.g., the new Cross-Disciplinary Practice in a Pandemic course—see above), and other current events.
Anti-Racist Academic Program, mandatory, noncredit, Professor Iyer
After reflecting as a community, evaluating our mission, priorities, and values, and consulting with various stakeholders, the Middlebury Institute under the leadership of Professor Pushpa Iyer, who also serves as the Institute's chief diversity officer, has created an Anti-Racist Academic Program related to the topic of systemic racism and anti-racism. All current students at MIIS will take a non-credit-bearing course on systemic racism (work will be equivalent to a one-credit course) in fall 2020. Beginning in spring 2021, all incoming students will have to take this course in their first semester.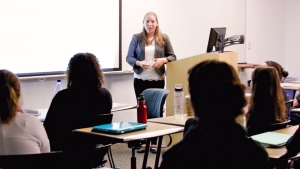 MA

in International Education Management
The International Education Management program added the fall course Global Education for the Future, focusing on online approaches to international exchange and intercultural collaboration through technology.
Faculty are committed to ensuring a diversity of voices are represented in course content. All regular faculty have gone through a two-week intensive summer course on online course design and community building in remote learning.
Much of the course content will be moved to an asynchronous format to ensure accessibility in different time zones, and additional sections have been added for some of the core courses to provide students with more flexibility in scheduling.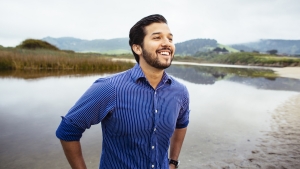 MA

in International Environmental Policy
The International Environmental Policy faculty are committed to incorporating more social justice content into their courses, and ensuring that at least half of the speakers in the upcoming Center for the Blue Economy (CBE) Speaker Series will be persons of color. 
All of the regular faculty and most adjuncts in the program have attended summer intensive training workshops to improve online teaching methodology and curriculum design. All courses will be a mixture of asynchronous and synchronous sessions.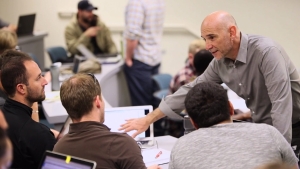 MA

in International Policy and Development, Master of Public Administration
Many of the courses in both the Public Administration and International Policy and Development degree programs are implementing a "half-mester" programming scheme, allowing for better spacing of credits across the term, and hopefully less Zoom fatigue.
The majority of regular faculty in these programs have also participated in summer online teaching trainings, as well as taken advantage of numerous workshops and consultation services offered.
MA

in International Trade and Economic Diplomacy
In the International Trade and Economic Diplomacy degree program, Professor Rogowsky continues to oversee the courses from the Washington, D.C., location, as well as to maintain networks to enhance student interaction with alumni and professional trade organizations that can provide input on the latest critical international trade issues.
The majority of regular ITED faculty have participated in online teaching training, workshops, and consultations.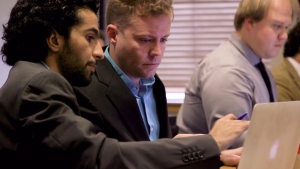 MA

in Nonproliferation and Terrorism Studies
The Nonproliferation and Terrorism Studies degree program has added three new classes for fall, all of which are consistent with the new academic classification of the program as a STEM-designated degree.
Introduction to Intelligence will be taught by Laura Fenwick, a retired career CIA officer, and Blockchain Analytics will be taught by alumnus Julio Barragan MANPTS '19. The workshop Nuclear Forensics will be taught by James Martin Center for Nonproliferation Studies Scientist in Residence George Moore. In addition, several classes have been moved to earlier time slots to better accommodate students who are in later time zones. Finally, the required Global Politics class is being revised to include more material on the international dimensions of both the COVID-19 pandemic and the recent rise of renewed concerns about racial inequality and injustice.
The majority of faculty participated in Camp Design Online this summer as a way to adapt their teaching to the need to be remote in the fall.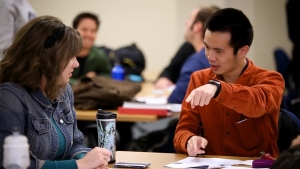 MA

in

TESOL

/

TFL
The course schedules for classes in the Teaching English to Speakers of Other Languages (TESOL) and Teaching Foreign Language (TFL) degree programs have been modified so that any synchronous meetings occur in the morning or late afternoon. This structure not only allows students from distant time zones to participate in synchronous sessions, but also makes it easier for those who want/need to hold down jobs to balance their work and their studies.
The curriculum has many instances where students can address issues of diversity, equity, and inclusion, both in elective courses (e.g., Professor Ortactepe's Language Teaching for Social Justice course) as well as embedded in core courses (e.g., our Principles and Practices of Language Teaching course).
Faculty in the TESOL/TFL program are working hard to ensure that the fall semester will be a meaningful and effective learning experience for students, and all faculty members have attended summer intensive training sessions to help optimize courses for online learning.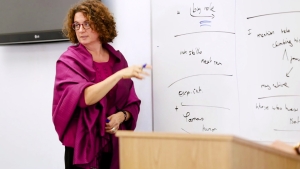 MA

in Translation,

MA

in Translation and Interpretation, and

MA

in Conference Interpretation
The Translation, Translation and Interpretation, and Conference Interpretation degree programs are offering core-course sections at times that accommodate student time zones, and faculty are busy optimizing their pedagogy for effective online learning. The Fall Forum with interpretation by interpretation practicum students is happening as a virtual conference. 
This fall the selection of elective courses is richer than ever. Michael Jacobs is offering both Public Speaking and Standard American English. With Professor Renée Jourdenais you can take a half-semester of Research Trends in Translation, Research Trends in Interpretation, or both. Professor Barry Olsen is offering the novel Intro to Remote Interpreting Tech Practices. There are also wonderful new opportunities to explore in the Spanish program.
For sustaining self-care, students can take advantage of the usual half-semester mindfulness courses (one credit or audit): Mindfulness for Interpreters (TIAG8520) and Mindfulness for Graduate Students (CACS 8520). Pick the time slot that works for you—both are open to anyone.   
We welcome the following new faculty:
Kristina Jackson 

MATI

'08, who has broad translation and interpretation experience including regular subtitling for

TV5M

onde: French>English Advanced Translation 
Kewei Dai, a veteran

UN

translator: English>Chinese Intro to Translation 
Jingbo Shen, who is based in China: Chinese>English Intro to Interpretation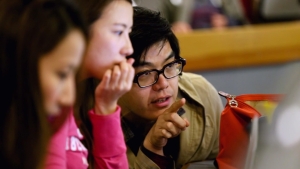 MA

in Translation and Localization Management
The Translation and Localization Management (TLM) program has made major changes to the traditional schedule and course delivery methods to adapt to COVID-19.
To accommodate students all over the world, all core required courses are offered at either 8 a.m. or 6 p.m. Pacific time. These courses are scheduled so that no two first- or second-year courses are scheduled on the same day.
Electives take place mostly at 2 p.m. or 4 p.m. Pacific time, with a few possibly at 8 p.m.
All faculty have gone through Camp Design Online to make sure their content is compatible with the rubric for online teaching provided by experts at the Office for Digital Learning and Inquiry (DLINQ).
In other words, all courses have been upgraded! All this is being done to make the material more engaging and to avoid Zoom fatigue. Since all courses will be online, we're able to onboard some remote faculty who are creating some exciting electives like Data Security for Localization, RTL Languages, and Unicode Bidi Algorithms. Software and Games Localization is becoming Software Internationalization and Localization and will be taught by David Mohr, who promises to make this course slightly less technical and much more relevant. International Marketing for Localizers will now be taught by Dr. Nitish Singh, who teaches in the MBA program at St. Louis University but knows the localization industry quite well as the cofounder of Brand2Global.