Center for the Blue Economy Year-in-Review 2018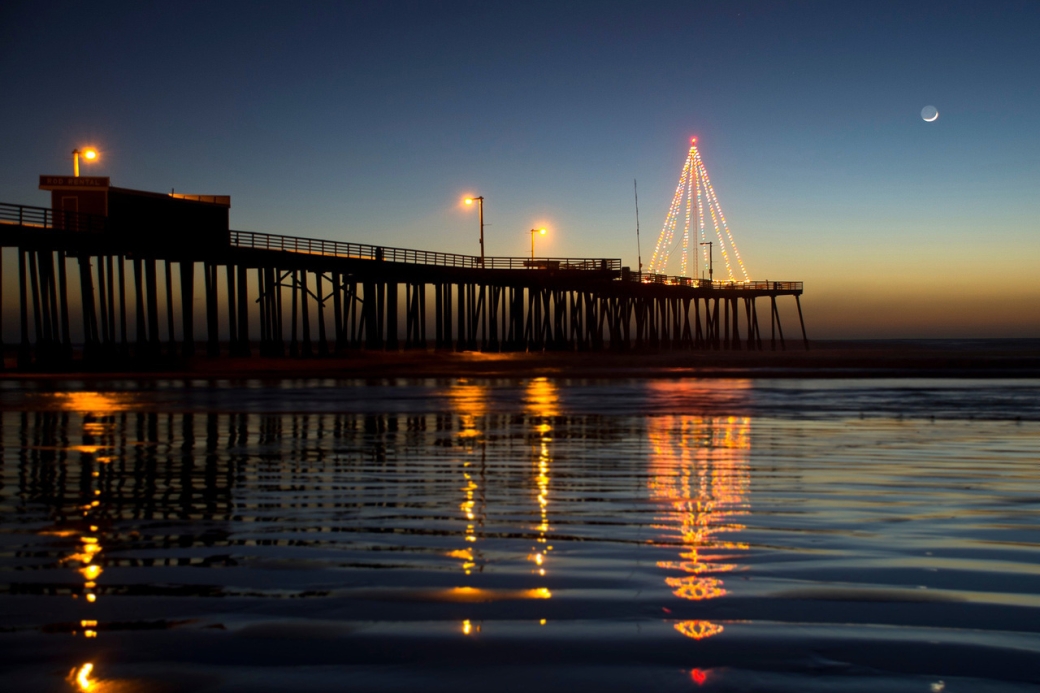 For a small research center, we have broad impact locally, at the state, national, and international levels. Our staff, students and alumni are ocean champions, tackling challenges both here and abroad. We review Center for the Blue Economy research, publications, and activities in 2018.
Impact Internationally
Ushering in a Blue Economy for Sustainable Growth in Bangladesh:  The Center for the Blue Economy, in collaboration with the World Bank, Duke University, and the European Union, published a study to help Bangladesh understand the size and scope of its blue economy. LEARN MORE
Measuring the Blue Economy Worldwide:  The Center for the Blue Economy leads the effort to measure the economic contributions of oceans and coastlines at the local, regional, state, national, and international levels. LEARN MORE
The Blue Economy Handbook of the Indian Ocean Region: Dr. Charles Colgan, Director of Research at the Center for the Blue Economy, authored two chapters in the newly published Blue Economy Handbook of the Indian Ocean Region. LEARN MORE
The Blue Economy and the U.N. Sustainable Development Goals: The Center for the Blue Economy's work aligns with the United Nations' Sustainable Development Goals. LEARN MORE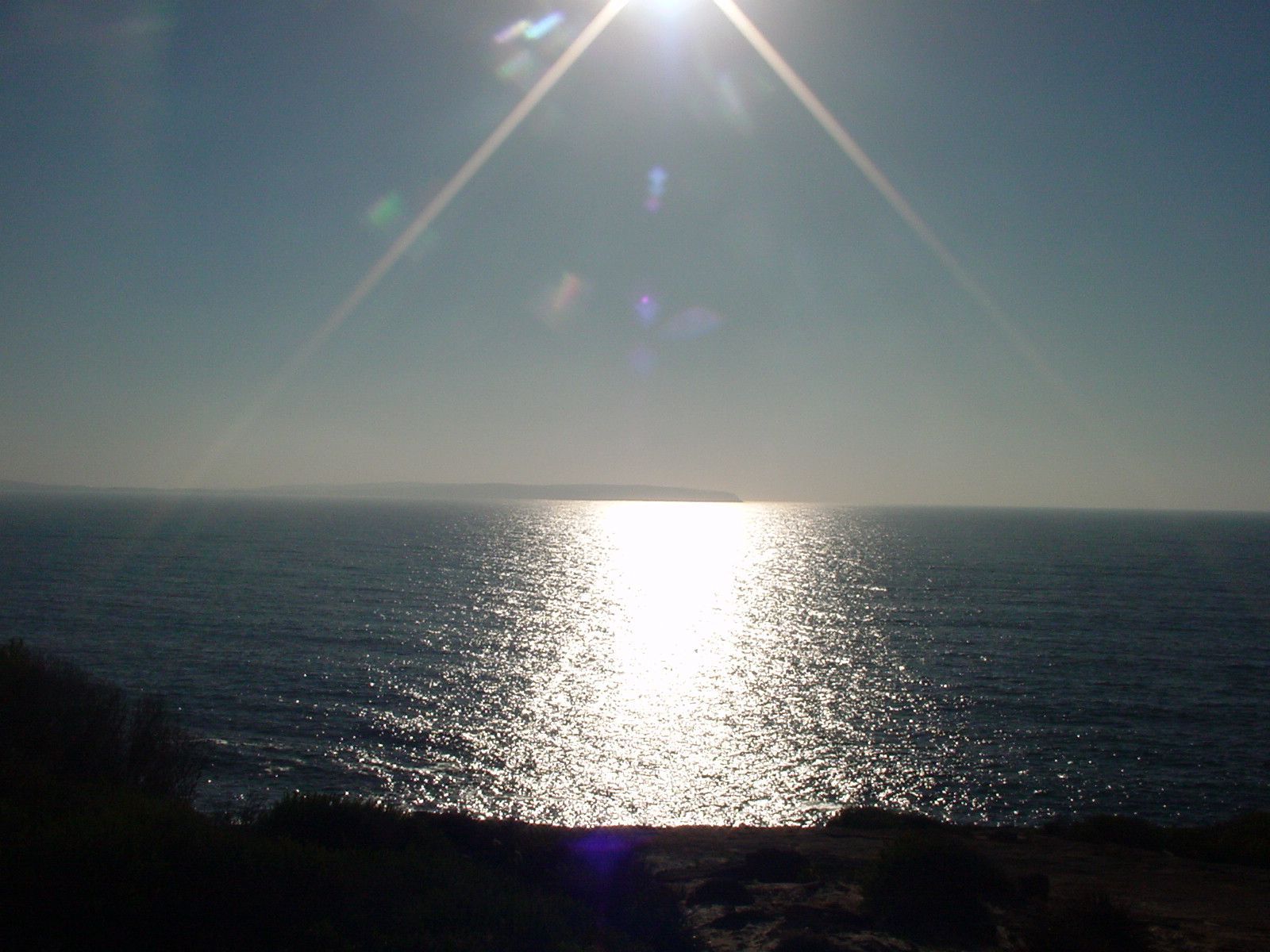 Impact Nationally
The Role of the Ocean in the U.S. Economy: The Center for the Blue Economy's pioneering work in measuring the ocean in the economy through the National Ocean Economics Program is now moving into new phases. LEARN MORE
The Value of the Digital Ocean: The world's oceans are increasingly monitored through complex networks of sensors and communications technologies producing large quantities of "operational oceanography" data. The data is provided directly to ocean users as well as to those doing forecasting of weather and ocean conditions and assessing long-term ecosystem health. The data streams are valuable, but the exact extent of that value is not well known. The Center for the Blue Economy is working with NOAA's Integrated Ocean Observing System (IOOS) Office and the eleven Regional Associations that operate the observing system in the U.S. to contact users of the data to learn about how they value the data making up the digital ocean.
Impact at the State Level
California's Fourth Climate Change Assessment: California is a global leader in using, investing in, and advancing research to set proactive climate change policy, and its Climate Change Assessments provide the scientific foundation for understanding climate-related vulnerability. Dr. Charles Colgan, Director of Research at the Center for the Blue Economy, is a co-lead author of: "California's Coast and Ocean Summary Report." LEARN MORE
Restoring Wetlands: Empowering Economic Understanding in Washington State: The majority of America's wetlands have been lost to development, conversion, and erosion but major efforts to restore lost wetlands have been under way. LEARN MORE
Final Report on Regional Economic Vulnerability to Sea Level Rise in San Diego: One of the consequences of climate change and sea level rise that has not been extensively examined is potential damage to regional economies. Most studies have focused on possible damages to individual properties, but looking at future flood risks in future dollars at the regional economic level is a new approach. LEARN MORE
Assessing the Mid-Atlantic Coast's Economic Vulnerability To Climate Change: The Center for the Blue Economy, in collaboration with Woods Hole Oceanographic Institute has published a first-of-its-kind report for The Mid-Atlantic Regional Council on the Ocean (MARCO) examining Mid-Atlantic vulnerabilities of several critical economic sectors to climate change. The report quantifies the potential impacts of threats like sea level rise, rising ocean temperatures and changes in the ocean's chemistry to communities and businesses in 63 counties and independent cities along the coast from New York to Virginia. LEARN MORE
California's Fishing Industry & the Use of Seal Bomb Explosive Deterrents:  Seal bombs are being used in California fisheries to deter marine mammals from fish nets and fishing grounds.  But the practice poses significant risk to marine life, regulation is weak, and research guiding current policy is outdated and incomplete.  LEARN MORE
The Blue Economy of Small Island States: This year the CBE helped NOAA measure the Blue Economies of Guam, Northern Mariana, and Samoa—along with doing revisions to the measurement of the Blue Economy in Hawaii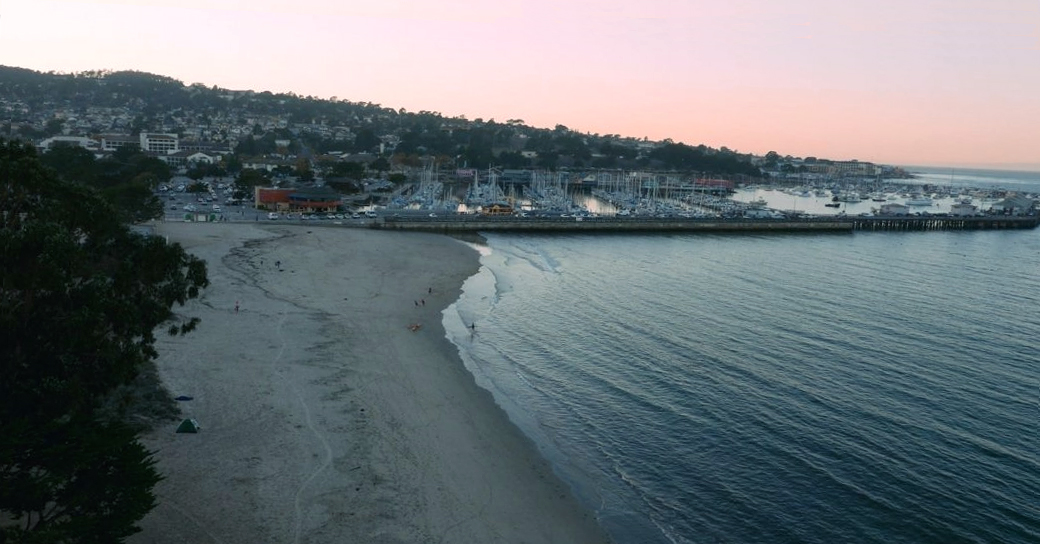 Impact Locally
10,000 Futures: Modeling Climate Risk in Monterey: The Center for the Blue Economy has developed pilot software modeling 10,000 possible futures over 80 years to help the City of Monterey adapt to sea level rise. LEARN MORE
Moss Landing Highway One project: The Center for the Blue Economy in collaboration with the Nature Conservancy and the Association of Monterey Bay Area Governments are working on a proposal for the California Department of Transportation to study adaptation options for Moss Landing, Highway One. This is the only North/South highway in that area, and it sits on a nationally significant estuary, the Elkhorn Slough National Estuarine Reserve. We will provide economic evaluations of alternative approaches to maintain the highway and the estuary.
The Monterey Bay Defense Alliance (MBDA) project: MBDA is a volunteer group whose mission is to enhance, grow, and protect the national security assets in the Monterey Bay area. In this study, the Center for the Blue Economy will examine the economic role of the principal national security facilities in the Monterey County economy. The Center will provide an analysis of economic activity in Monterey County that is dependent on the selected national security installations. This analysis will provide a multi-year, dynamic perspective on economic impacts including analysis of the role national security related economic activity plays over time, and its role in business cycles.
Upcoming Research
Smart Cities and Cutting Down on Gassy Cows: The CBE is finalizing agreements for several new projects: One, in collaboration with High North Centre for Business and Governance at the Nord University Business School and the Norwegian Ministry of Foreign Affairs, will examine "the Blue Economy and Smart Communities in the Arctic." The study will investigate new marine and maritime industries, and how the blue economy relates to community development and the concept of smart Arctic cities. A second upcoming project will partner with the California Strategic Growth Council, led by Moss Landing Marine Laboratories, to create a pilot project to take cultured seaweed and feed it to cattle to reduce methane emissions.

2018 Publications
Readership of the online, peer-reviewed, open-access Journal of Ocean and Coastal Economics continues to grow. Journal articles have been downloaded more than 26,000 times, with readership from 96 countries and more than 3,000 organizations, a growth in readership of 5%-7% a year. The papers included in the 2018 Volume Five include:
Valuing Coastal Beaches and Closures Using Benefit Transfer: An Application to Barnstable, Massachusetts
Missing the Boat? Measuring and Evaluating Local Groundfish Purchases by New England Institutions.
Protecting Energy Infrastructure against the Uncertainty of Future Climate Change: A Real Options Approach
Allisions, Collisions and Groundings: Estimating the Impact of the Physical Oceanographic Real Time System (PORTS(R)) on Accident Reduction
Can a global fund help solve the global marine plastic debris problem?
Ten years of economic analyses for the European Marine Strategy Framework Directive: Overview of experiences and lessons learned
In addition, the following research papers and policy papers were published in 2018:
December, 2018 
 
October, 2018 
 
September, 2018  
 
August, 2018 
 
May, 2018 
 
March, 2018 
 
February, 2018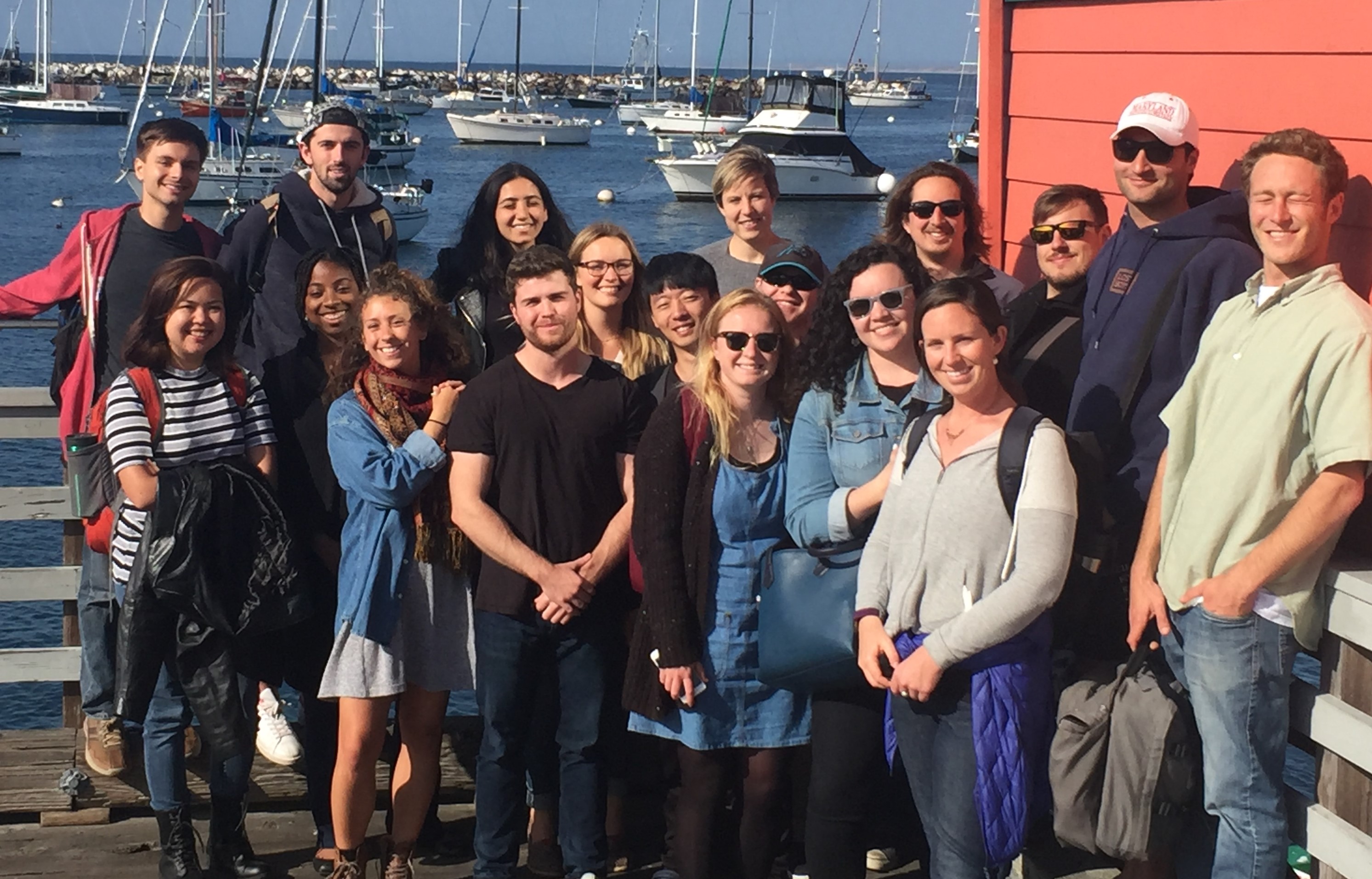 The 2018 Summer Fellows and Honorary Fellows
For graduate students, the chance to gain professional experience and field-specific knowledge through real-world opportunities is invaluable. This is a run-down of our 2018 Summer Fellows. LEARN MORE
Jillian Acker, One Reef, Bali, Indonesia: Helped to develop economic models for coral reef conservation in Indonesia.
Samuel Blakesley, E2E Foundation, Rincon Del Mar, Colombia: Worked to protect and restore a degraded mangrove forest in Rincon Del Mar by using carbon monitoring data to secure carbon offset funds for their small fishing village where fishery is in serious decline.
Bryce Bray, Conservation International, Honolulu: Worked on marine management in the Coral Triangle, researching the role that effective fisheries management has or can have in achieving objectives for food security, income security, poverty alleviation/avoidance, and the overall well-being of coastal communities.
Kyle Burnett, Socio-Economic Marine Research Unit/National University of Ireland, Galway, Ireland: Helped to adapt existing ecosystem service frameworks to provide a socio-economic assessment of the value of Atlantic deep water areas to humanity using geographic information system mapping technology.
Nico DeGolia, BSR Consulting (Business for Social Responsibility), San Francisco and Monterey: Worked to make ocean freight more sustainable, specifically, how to measure the impact of moving goods around the world.
Carlos-Henri Ferre: Researcher for a docu-series focusing on regenerative agriculture, and the journey from the soil or the sea to the plate.   Carlos-Henri presented his findings on kelp and how chefs can make tasty creations from something that is truly sustainable as part of our Sustainability Speaker Series.
Andrea Fisher, NOAA National Marine Sanctuaries on the West Coast: Conducted research at the five west coast National Marine Sanctuaries on how people connect to each sanctuary.
Saba Ijadi, Think Beyond Plastic, Bay Islands of Honduras: Worked with governmental officials to develop policy solutions to marine plastic pollution on the Bay Islands of Honduras.
Karl Larsen, Think Beyond Plastic, Bay Islands of Honduras: Worked with businesses on the Bay Islands to reduce the use of plastics, identify and promote plastic alternatives, and find appropriate uses for waste plastic which have commercial value.
Alexandra Long, Mayor's Office, Anchorage, Alaska: Worked as a Resilience Fellow for the Anchorage Mayor's Office of Anchorage, and core planning committee for Alaska's first Resilience Summit.
Andrew McIntire, OneReef, Pohnpei, Federated States of Micronesia: Evaluated the effectiveness of the conservation enforcement officer program, provided training, and helped set up standard operating procedures for enforcement actions in Pohnpei.
Eliana Olais, Think Beyond Plastic, Bay Islands of Honduras: Worked on a scalable regional pilot investigation into how multiple layers of innovation can create the economic engine supporting systemic changes in the issue of plastic pollution.
Oliviya Wyse, Monterey Bay Fisheries Trust, Monterey: Helped define traceability goals and needs for Monterey Bay fisheries and supported the Lost Gear Recovery program.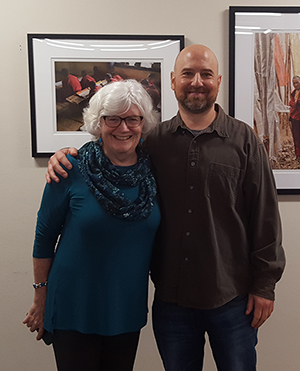 2018 Faculty and Staff News
2018 brought several changes and awards to Center for the Blue Economy affiliated faculty.
Dr. Judith Kildow transitioned from full-time director of the National Ocean Economics Program to "retired academic". She will continue to serve as a member of the Center's Advisory Council.
Dr. Fernando DePaolis was named the dean of the Middlebury Institute's Graduate School of International Policy and Management (GSIPM). DePaolis serves as an associate professor in the Development Practice and Policy and International Environmental Policy programs.
Dr. Kristina Gjerde won The Visionary Award in the 2018 Ocean Awards presented by luxury boating publication Boat International. Professor Gjerde is an adjunct faculty member with the Institute's International Environmental Policy program.
Dr. Lyuba Zarsky was awarded a faculty micro-grant by the Aspen Institute's Business and Society Program to support her integration of the raw case study used in the 2018 Aspen Case Competition into her teaching.
Anthony (Tony) Castelletto is the newly hired Center for the Blue Economy's Research Associate. He manages the center's research projects under the direction of Dr. Charles Colgan, Director of Research. Anthony comes to the Center following a career in Computer and Information Science. Working in that industry, he built networked information systems and managed scientific data supply chains in Physics, Atmospheric Science, and Linguistics.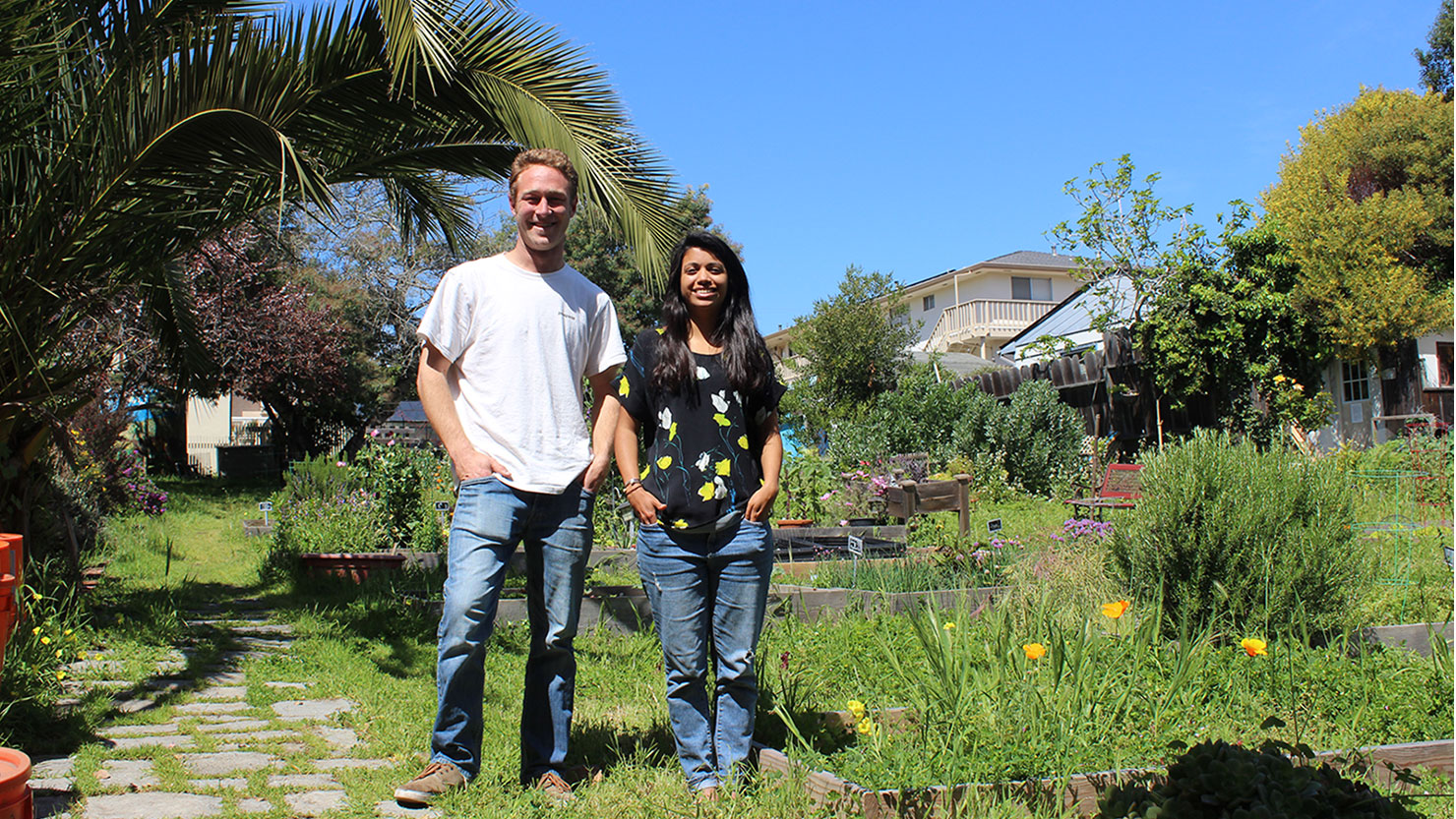 2018 Student News
Working at the Nexus of Science and Policy: Steffanie Munguia MAIEP '18 is one of ten U.S. graduate students to be awarded the 2018 Ecological Society of America Katherine S. McCarter Graduate Student Policy Award. LEARN MORE
Combining Passion for Environment with Advocacy: Middlebury Institute student Sam Blakesley traveled to Washington, D.C. recently as a member of the Surfrider Foundation California delegation, advocating to members of Congress against offshore-drilling and for more funding for ocean conservation. LEARN MORE
Students Win Fellowships in Honduras with Mesoamerican Reef Project: Karl Larsen MBA/MAIEP '18 and two colleagues have been awarded paid summer fellowships working with Think Beyond Plastic on the Bay Islands off northern Honduras. LEARN MORE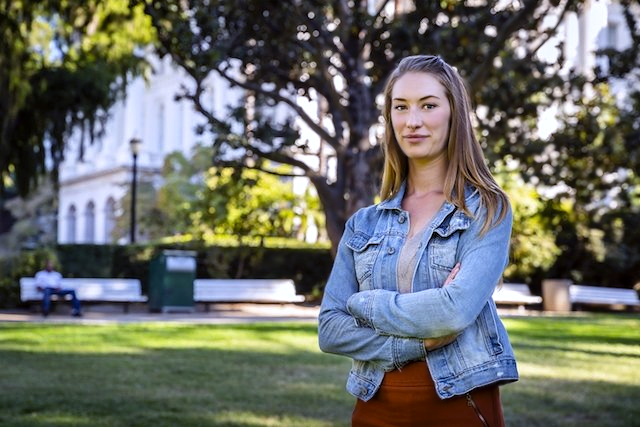 2018 Alumni News
When Global Climate Issues Go Local: Perhaps the greatest life lesson recent graduate Elea Becker Lowe MAIEP '18 can share is one she herself has heeded: when presented with an opportunity, go for it. LEARN MORE
An Update on Three Recent Graduates: Recent graduates Emma Ross (MAIEP OCRM '17), Clesi Bennett (MAIEP OCRM '17) and Melis Ökter (MAIEP OCRM '16) share updates on their professional positions, work and life. LEARN MORE
Interactive Climate Vulnerability Map for California: Graduate Melis Okter helps create an interactive website and map that visually communicates county level data on climate change vulnerability. LEARN MORE
Congratulations to Erich Pacheco (MAIEP "13) New Director of the Ocean Health Index at Conservation International: The Ocean Health Index (OHI) is the first assessment tool that scientifically compares and combines key elements from all dimensions of the ocean's health – biological, physical, economic and social. LEARN MORE
Nate Maynard MAIEP OCRM '14 Working for a Sustainable Taiwan: Taiwan's coral reefs could be better protected by favoring sustainable tourism over fishing. LEARN MORE
2018 Sustainability Speaker Series
The Sustainability Speaker Series brings creative, pragmatic, and practice-based environmental professionals to campus. The series is primarily intended to support students in the International Environmental Policy program, but all lectures are free and open to the public. The series is sponsored and hosted by the Center for the Blue Economy and co-sponsored by Nancy Eccles and Homer M. Hayward Family Foundation, and features some of today's most influential leaders across a wide variety of fields. Here are the speakers we hosted in 2018.
Wednesday, March 28
Sustainability Management in Higher Education: Challenges and Opportunities: The campus environment operates like a small community. Lacey Raak, Director of Sustainability for California State University, Monterey Bay, discussed the challenges and rewards of sustainability in higher education.
Thursday, March 29
Population and Climate Change: Climate scientists understand how the earth's atmosphere, oceans and weather are changing and how to illustrate that with predictive models—but most models are missing a key element: people. Dr. Eugenia Kalnay, a pioneer in atmospheric, environmental and weather modeling, presented on the coupled Human and Nature Dynamical Model (HANDY).
Tuesday, April 17
Powering Partnerships: A Panel Discussion with Labor and Environmental Advocates Finding Common Ground on California Climate Policy: California is a leader in climate policy. The potential for green jobs in California is enormous, yet the pathway to achieve safe and reliable jobs and livable wages for existing fossil fuel workers remains unclear. This panel brought together four experts who shared their experiences working on issues including labor justice, climate change, energy security, and the political environment surrounding the movement towards clean energy in California.
Monday, April 23
Bottom Up Environmental Justice: A Panel Discussion with Oakland and SF Bay Area Community Advocates: Ms. Margaret Gordon, Co-Founder and Co-Director of the West Oakland Environmental Indicators Project and environmental justice advocates from the Oakland/San Francisco Bay Area including the Resilient Communities Initiative (RCI), Green Action for Health and Environmental Justice, and Bayview Hunters Point Community Advocates, discussed how to build community empowerment and how to help local residents achieve their own vision for healthy neighborhoods.
Tuesday, April 24
Blue Theology: Can Faith Communities Be Effective and Trusted Partners with the Ocean Conservation Community? In the very diverse religious landscape, many faith communities are actively involved in environmental stewardship, and can be effective and trusted partners with secular conservation organizations. Rev. Deborah Streeter, Minister of Blue Theology, United Church of Christ, discussed issues of ocean stewardship and spirituality.
Wednesday, April 25
The Paris Agreement and Geoengineering: Carbon Dioxide Removal and Negative Missions Technologies: Geoengineering refers to the deliberate large-scale manipulation of an environmental process that affects the earth's climate, in an attempt to counteract the effects of global warming.
Thursday, April 26
Speaking with the "Enemy: Approaches and Strategies for Engaging Climate Change Skeptics - and their Limits: It can seem impossible to discuss topics like climate change across the chasms of political viewpoint, culture, and class. Professor Michel Gueldry explored effective communication strategies targeting climate change skeptics.
Monday, April 30
CHANGE! A Student Guide to Social Action: Dr. Scott Myers-Lipton, Professor of Sociology at San José State University, discussed practical social change for students working in an academic environment.
Wednesday, May 2
The Status of International Ocean Acidification Policy Activities: Dr. Mark Spalding, founder and President of the Ocean Foundation, discussed the Ocean Foundation's International Ocean Acidification Initiative: building capacity to monitor, understand, and respond to ocean acidification.
Tuesday, September 4th
Social Vulnerability and Equity in Coastal Climate Adaptation: In this talk, Dr. Juliano Calil, Senior Research Fellow, Center for the Blue Economy and Adjunct Faculty, Middlebury Institute of International Studies, presented the results of his recent studies, which are focused on painting a more equitable picture of climate impacts and adaptation strategies.
Tuesday, September 18
Stopping Modern Slavery: Countering Criminal Profits from Human and Wildlife Trafficking: Modern slavery is real. Estimates of the number of slaves today range from around 21 million to 70 million. Human and wildlife trafficking leave criminals rich and victims voiceless. Liberty Asia is fighting back. Mr. Duncan Jepson, founder of Liberty Asia, discussed how human and wildlife trafficking support criminal organizations and criminal groups.
Tuesday, September 18
International Coastal Management of the Sweetwater Seas (Great Lakes): The management of the Great Lakes and St. Lawrence River system, containing 20 percent of the worlds' freshwater (4.6 quadrillion gallons) is a group effort. Alumna Ms. Rebecca Pearson, Program Manager for the Great Lakes Observing System (GLOS) discussed GLOS' role in the region and demonstrates the latest technology to monitor the nearshore and open waters of the Great Lakes.
Tuesday, September 25
"Governing the Arctic Region: The Arctic Region is undergoing profound changes, driven primarily by a warming climate. Ambassador David Balton, Senior Fellow at the Woodrow Wilson Center's Polar Initiative, discussed the steps that the international community has taken to build a new governance architecture in the Arctic to respond to these changes.
Tuesday, October 2
Integrating Environmental Justice into Coastal Zone Management of the San Francisco Bay: Integrating environmental justice and social equity into regulatory and policy language is no easy feat. Alumna Clesi Bennett, Coastal Planner BCDC, discussed guiding principles and common obstacles and hurdles in this endeavor.
Thursday, October 4
The Future of Sustainability in Business: Lara Birkes, Co-founder of Eqogo, shared thoughts on the current challenges in sustainable business, the future of corporate sustainability management (including supply chain and rapidly evolving technology), and what it means to be a women leader in corporate America.
Tuesday, October 9
The Role of Latinx Communities in Coastal Protection: We know the ocean conservation field needs to diversify. In California, Latinxs are particularly important voices missing from the majority of conversations. What is the urgency, why is this a problem, how do we fix it? Marce Gutiérrez-Graudiņš, Founder and Director of Azul, spoke about her work with Latinxs to protect coasts and oceans.
Tuesday, October 16
Opportunities in Polar Research: Dr. Lawrence Hislop has more than fifteen years of international experience leading UN and EU funded environmental projects. He is currently director of the World Climate Research Programme (WCRP), Climate and Cryosphere project (CliC) project in Tromso, Norway.
Wednesday, October 17
Democracy Under Threat: Symptoms and Citizen Solutions: Faith in democracy is eroding around the world and threats to democratic norms are increasing in the U.S. and abroad. A panel of MIIS faculty hosted a discussion on why democracy is under siege and what we as citizens can do about it. Panelists included Professors Jason Scorse, Nükhet Kardam, Melissa Hanham, and Avner Cohen. Wine and cheese reception followed.
Thursday, October 18
How Social Pressure and Financial Incentives Impact Water Conservation: Dr. Robert Fairlie discussed his research examining whether financial incentives for water conservative displace the more intrinsic motivations that promote socially-conscious behavior.
Thursday, October 18
The Age of Consequences: Film Screening & Discussion: The U.S. armed forces are already preparing for a climate changed future.
Tuesday, October 23
Irreparable Harm: Film Screening and Discussion: The Tlingit people have called the vibrant coastline of Southeast Alaska home for over 10,000 years and continue to practice a way of life intimately tied to the ocean and the largest remaining temperate rainforest on earth. Now, contamination from industrial mining is threatening the safety of the wild food sources that make Alaska so unique. Filmmaker Connor Gallagher spoke at a screening and talk about his film, Irreparable Harm.
Tuesday, October 30
A BLUEprint for Marine Resource Protection: Over the last 40 years, marine life populations have decreased by nearly 50%. Marine Protected Areas are an increasingly common management approach used to address the precipitous decline of the ocean's health and resources. When done right, Marine Protected Areas (MPAs) are extremely effective. In this lecture, WildAid's Marine Program Director, Meaghan Brosnan described the BLUEprint approach.
Tuesday, November 6
Implementing Climate Mitigation and Adaptation on the Local Level: While climate action has typically focused on emission reductions to slow global warming and its climatic impacts, the City of Santa Cruz has become a regional leader in climate adaptation. Dr. Tiffany Wise-West, Sustainability and Climate Action Manager for the City, presented about the City's latest work related to climate adaptation.
Tuesday, November 13
Saving Italy from Big Oil: A Case Study of Education, Activism and Community Outreach: Oil companies planned to drill onshore and at sea in Abruzzo, Italy, uprooting century-old wineries to build wells, refineries and pipelines, effectively turning scenic Abruzzo into an oil district. Dr. Maria D'Orsogna fought back. Trained as a physicist, Dr. D'Orsogna learned of proposed oil activities during a trip home. She helped stop at least 40 oil leases, earning the nickname "Erin Brockovich of Italy."
Tuesday, November 27
The Genesis and Implementation of Measure AA in the San Francisco Bay Area: In 2016, voters in the Bay Area approved Measure AA, a regional parcel tax to fund tidal marsh restoration in San Francisco Bay. Funding for measure AA began in earnest in July of 2017. Mr. Matt Gerhart, Regional Manager for the San Francisco Bay Area program of the California Coastal Conservancy, discussed how Measure AA came about, and where it stands now, a year into funding.
Wednesday, November 28
Environmental Storytelling: Kelp is On the Way: Can chefs make delicious creations from something than can help save our oceans? Kelp is on the way. Current student Carlos-Henri Ferré spoke about his summer 2018 experience working for a film and television production company, specifically helping to produce an episode on kelp (the farm, the chefs, and the experts he interviewed).
Thursday, November 29
Climate Change: Update 2018: Dr. Rich Wolfson, Professor of Physics and Environmental Studies at Middlebury College, gave the latest science-based answers to three questions: (1) Is Earth's climate changing, and how do we know? (2) What causes climate change, and why are we confident in attributing recent climate change to human activities? (3) What can we expect in the future?
Tuesday, December 4
Adventures in Private Sector Leadership in Sustainable Aquaculture: The Case of Shrimp and Salmon: Dr. Avrim Lazar, Policy & Communications Independent Consultant and Convener of the Global Salmon Initiative, shared his direct experience leading two initiatives that are attempting sector-wide change, reviewing the lessons learned.
For More Information
Contact Rachel Christopherson, Program Manager, Center for the Blue Economy at rchristo@miis.edu